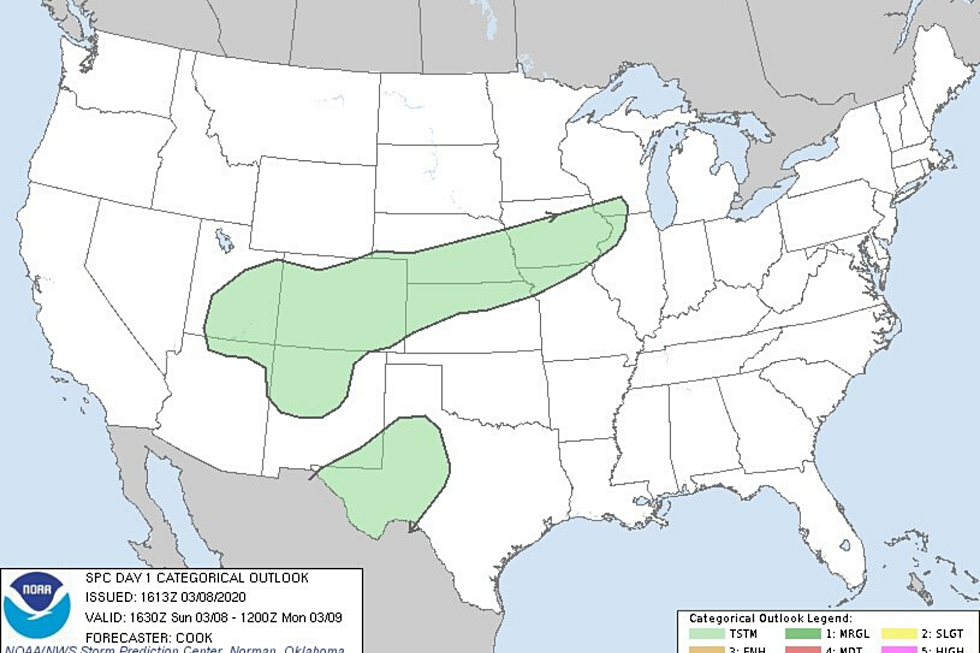 National Weather Service Predicts NSFW 'Thunder Storm Penis'
National Weather Service Storm Prediction Center
On Sunday March 8th, the National Weather Service Storm Prediction Center tweeted out a radar map that had an anatomical shape to it.
In all reality it looked more like a high school student was left unattended with Photoshop than an actual storm prediction. And as entertaining as that was, the tweets that followed were even better.
Enter your number to get our free mobile app
The internet can be a brutal place sometimes, but then happy accidents like this happen and we all band together to make a few jokes and everything seems right in the world again.