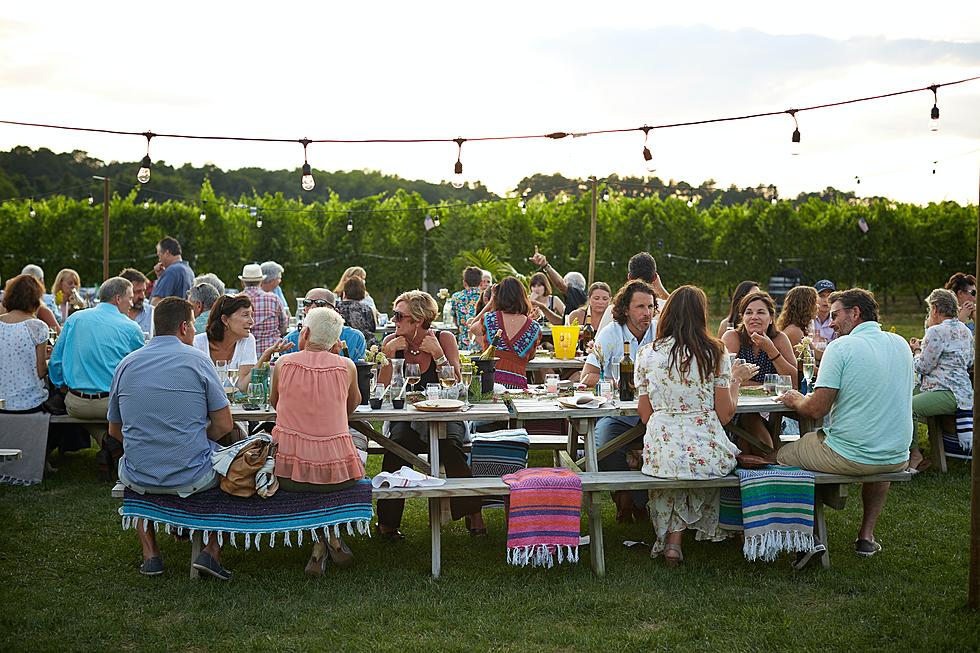 Minnesota Small Town Festivals & Fairs You Need to Check Out This Summer
attachment-david-todd-mccarty-TUUEdIhwNFQ-unsplash
It's coming up to Summer in Minnesota.  The season where we pack in as much outdoor time as humanly possible before it's time to stay inside again and get out of the cold. This season seems to be starting a bit later than usual... just because we just finally got rid of the record snow fall we had this past winter. We can finally shift to "what's going on in the area" time.
There are so many festivals and small town "days" that just about every weekend throughout the summer you can find something to do.  It just depends on how far you want to drive to enjoy whatever that particular town has to offer, and/or what music genre you'd like to listen to.  There is something for everyone.
Here are some of the festivals and town days that are happening this summer from Life in Minnesota.  
GOOD NEIGHBOR DAYS
This celebration happens in Hugo, Minnesota June 9-11.
...promotional poster does say "Let's Rock and Roll" after all. The entire city will be filled with four days of music, tons of activities for kids and adults, and of course those awesome carnival rides.
WIZARD OF OZ FESTIVAL
Did you even realize that there was a festival celebrating the Wizard of Oz?  I didn't. But it's actually happens in the hometown of Judy Garland, Grand Rapids; and it's been going on for about 40 years.  Where have I been?  This celebration begins on June 13th, which is close to Judy Garland's birthday, which is on June 10th.  She would have been 101.
4th OF JULY FESTIVALS
There are a few of these.  Of course, here in the St. Cloud area we have JoeTown Rocks.  This actually begins on the 3rd of July and continues into the 4th with a parade that morning.  There is also a celebration in Annandale, and another in the small town of Harmony.
Harmony calls itself "The Biggest Little Town in Southeast Minnesota," but their Independence Day festival is epic. This Minnesota Festival kicks off on Friday with a kiddie carnival followed by a Grande Parade and a huge fireworks show on Saturday of the 4th of July weekend.
WILD RICE FESTIVAL
This festival in Deer River has been going on for about 70 years.  This festival allows participants to sample several dishes involving wild rice, a pow-wow, a 5K , and a city-wide flea market.  The festival happens generally happens the weekend after the 4th of July and runs for 3 days.  Last year it was July 7th, 8th and 9th.
SINCLAIR LEWIS DAYS
This annual festival happens in July in Sauk Centre.  This year it's scheduled for the 12th though the 16th.
Four days of fun for all ages. Craft Fair, Family day in the Park, Parade, Ice Cream Social, 5K and kids one mile Run, Miss Sauk Centre Pageant, Soap Box Derby Races.
DOUGLAS COUNTY FAIR
This fair in Alexandria is one of the oldest county fairs in Minnesota.  This fair has everything you want and expect in a county fair.  4H exhibits, pig racing, high school rodeo, food on a stick, rides and more.  Save the date.  August 16-19.
RENAISSANCE FESTIVAL
Now that we know this can happen...there was a question about this for a few months.  But this will happen again this year in Shakopee weekends August 19th though October 1 and Labor Day.  You can already buy some discounted tickets for the festival.
GRANITE CITY DAYS
This festival happens this year in June. Specifically scheduled for the 22nd through the 25th.  5K, parade, Lemonade art fair, Liberty Block Party and more!  Family fun entertainment!
RAPIDS RIVER DAYS
This Sauk Rapids festival happens in June.  There is a parade, a food fest, a pageant, a disc golf charity tournament and more!  This year scheduled for June 22-24.
This is only touching on how many festivals and town days there are packed into the 3 months of summer.  Hit the ones you can... but if you wanted to, there could probably be something going on every week/weekend in Minnesota.
LOOK: Explore the iconic buildings from every state
From colonial homesteads to mansions by the ocean, iconic buildings define every state in the country. Stacker compiled this list of notable examples from historic and government reports and news articles.
LOOK: The oldest cities in America
Though the United States doesn't have as long of a history as some Old World countries, it still has plenty of historical charm.
Stacker
brings you a list of the 50 oldest cities in America.
More From 98.1 Minnesota's New Country