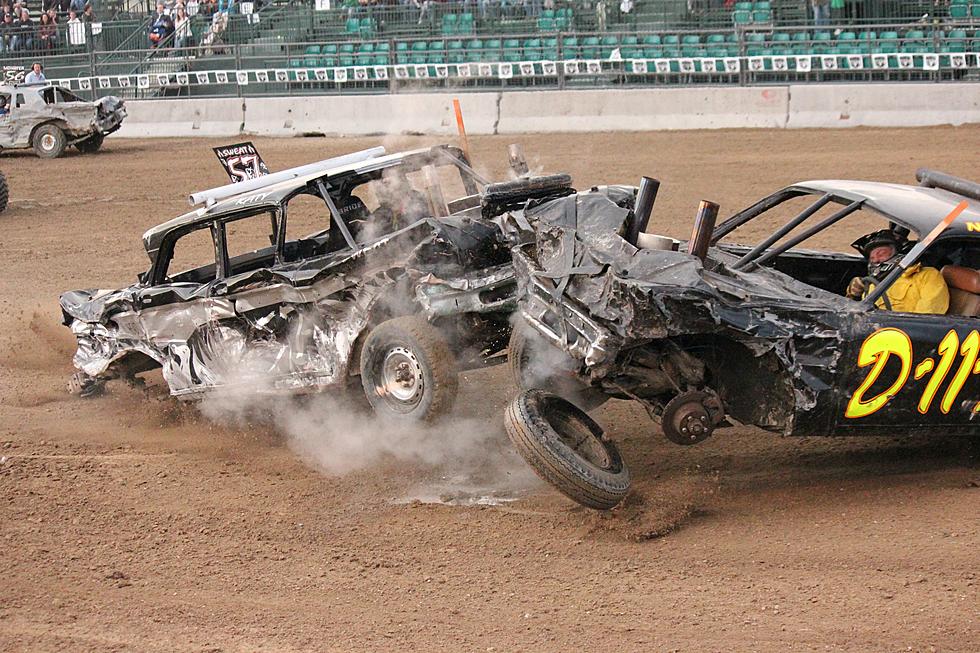 Minnesota Demo Driver On His County Fair Car Fire It 'Cooked Me A Little'
Image Credit: chris kofoed via unsplash
On any given weekend in summer, you can find a demolition derby going on. On Friday night the Pine County Fair had their demo derby going on, and unfortunately one of the vehicles competing in the derby caught fire, and the driver had to be taken by emergency services to the hospital. That driver gave an update on his condition, and he used some humor to do it.
The post from the Pine County Fair reads:
In Friday's demolition derby, one of the drivers was injured as the result of a car fire. Jeremiah, one of the dedicated drivers, was airlifted to Regions Hospital. Jeremiah shared the following update on his personal Facebook page.
"Yes, I had a fire top layer on. Yes, I was airlifted to Region's hospital. Yes, I was sunburnt prior to the derby but unfortunately, the fire did get to me and cooked me a little bit more. I appreciate the well wishes and the prayers, you all are amazing. I love my family and the sport of demolition derby very much. Good luck to all the drivers. Hopefully, I can join you guys again in the future. Until then, I'm laying low."
We are incredibly relieved that Jeremiah is in stable condition and receiving excellent care. We stand alongside our community in wishing him a swift recovery, and we look forward to seeing him back at the demolition derby in the future. Please join us in keeping Jeremiah in your thoughts and offering him well wishes.
We are pulling for Jeremiah as he makes his recovery, and it sounds like he will make a full recovery, and hopefully will be back competing in demo derbies next year, if not sooner.
Come Visit Farming, MN With Us in Pictures
LOOK: Record Fish Caught in Minnesota
Stacker
compiled a list of fishing records in Minnesota from Land Big Fish.
LOOK: Highest-rated Free Things to do in Minnesota, According to Tripadvisor
Stacker
compiled a list of the highest rated free things to do in Minnesota from
Tripadvisor
.
More From 98.1 Minnesota's New Country