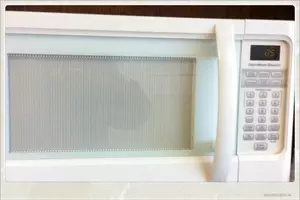 It's National Microwave Oven Day
Thinkstock
WHERE WOULD WE BE WITHOUT THE MICROWAVE?
Where in the world would we be without our microwave ovens these days? Yesterday alone, I think I heated up a cup of coffee before work, heated up and melted some butter after work, heated up a cookie before bed. Who in the world created the microwave you ask?
An American Engineer by the name of Percy Spencer was working with active radar in 1945, when he noticed that the candy bar in his pocket was melting. The high powered beams created a heating effect, that he thought, was ideal for cooking. He then deliberately tried to make popcorn, and then eggs; which turned out blew up in a fellow engineers face.  OOPS!
RAYTHEON MAKES IT A REALITY
Spencer was employed by a company called Raytheon; who then released a patent on the microwave in October of 45, and built the very first commercial microwave in 1947.  It was called, the Radarange.
Information from: https://nationaldaycalendar.com/national-microwave-oven-day-december-6/