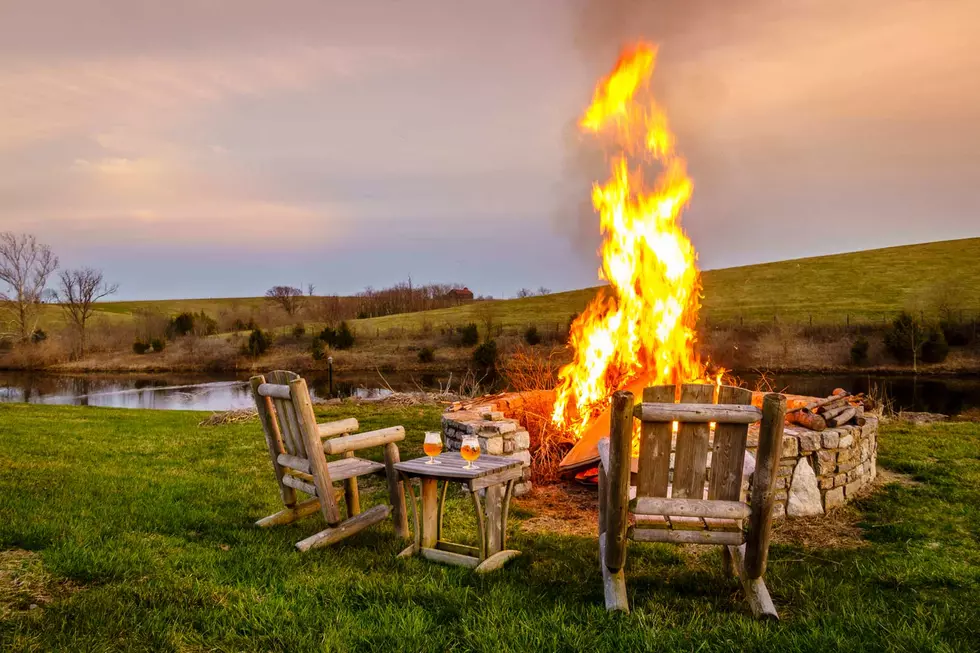 It's Illegal to Have a Bonfire Without a Permit in St. Cloud
Thinkstock
The weekend weather forecast is looking B-E-A-U-T-I-F-U-L! It's the perfect weekend to have a bonfire in your backyard and look up at the stars because there will be no cloud cover.
With that being said, if you live in St. Cloud and you're planning to have a bonfire, you need to make sure you have a recreational fire permit. Otherwise, you could be slapped with a misdemeanor and the penalties that come with it.
The burn permit is way less expensive than the penalty, trust us. A recreational fire permit will cost you $25, violating the ordinance comes with a maximum penalty of up to $1,000 and 90 days in jail.
You should also note that in St. Cloud you are only allowed to have a recreational fire between 4 p.m. and midnight. Anytime outside of those hours technically violates the city ordinance even if you have a permit.
Enter your number to get our free mobile app
There's also strict guidelines for what you can burn in your fire pit. You can burn dry, natural and unpainted wood. But, burning leaves, paper, yard waste or garbage is illegal.
Your permit is only valid for the address listed. This means, you can't have a fire in your neighbor's yard if they don't have a permit but you do for your property. It's nontransferable.
If you're renting a home in St. Cloud you will also need the permission of the homeowner/landlord in order to obtain a valid permit.
Your fire permit will be valid for the entire duration of the year and expire on Dec. 31, 2020.
Because of COVID-19, the city has temporarily suspended the option of purchasing a permit in person from Fire Station 1. Instead, you're asked to fill out an online application or mail/email your application to the fire station with a check or credit card information. Your permit will be mailed or emailed to you within a few days.
Central Minnesota Homes For Sale With A Pool
More From 98.1 Minnesota's New Country