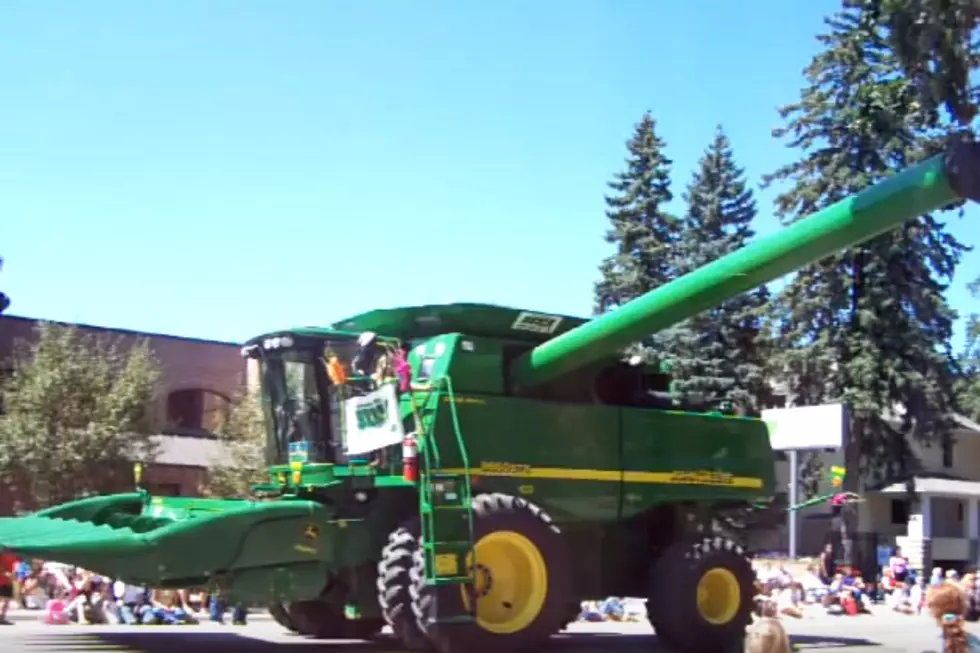 Have You Seen This Kimball Farmer's Candy Dispenser Tractor? [WATCH]
reborn426 via YouTube

When you go to a parade, you expect candy. Imagine seeing a combine that shoots candy out by the gallons! Tom Konz's combine has been modified to do just that.
The candy combine was recently featured on KARE 11's show called "Land of 10,000 Stories", as shown in the video above.
Konz purchased the combine a few years ago specifically for the purpose of turning it into a candy dispenser for parades. His idea worked exactly how he hoped it would. As his machine rolls down the road in parades, kids leap to their feet in joy to see all the tootsie rolls and lollipops spray out toward them as it passes by.
It's a brilliant idea, and solves the safety issue parades face with candy being tossed from vehicles, and children running out into the street near these moving vehicles. The auger arm extends nearly to the sidewalk and brings the candy right to the spectators!
More From 98.1 Minnesota's New Country