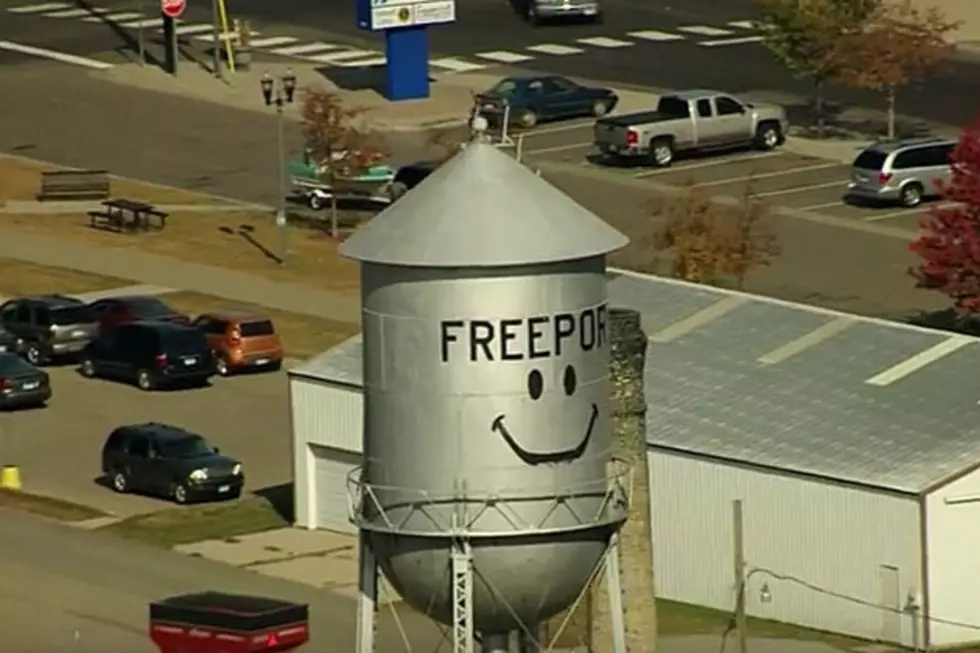 Freeport Community Rallies to 'Save The Smile'
Smithsonian Channel via YouTube
The community of Freeport is rallying behind their beloved roadside water tower.
Earlier this week it was reported that the water tower was falling victim to rust and toxic paint, and needed to be repaired or taken down to the tune of anywhere from $50,000 - $150,000. A large sum of money for a small farming community to spend on a water tower that hasn't held water since 2012.
Enter your number to get our free mobile app
The smiley face water tower in Freeport has been there since 1920 when the community raised $12,000 to build it after the origional wooden water tower burnt down in a fire. It got its smiling grin from an unidentified resident in the 70's. It is a major landmark along I-94 and a friendly reminder to remember your exit if you are heading to the St. Rosa/Grey Eagle/Upsala area.
The small town has a deep connection to this landmark and really doesn't want to see it taken down. A fund has been set up at Freeport State Bank to "Save the Smile".
The community of Freeport loves our tower and wants to see it continue to smile on for years to come.
If you feel compelled to donate towards the financial goal to save the tower, you can send checks to:
Freeport State Bank
Attn: Save the Smile
PO Box 187
Freeport, MN 56331
A GoFundMe is also live if you are interested in donating to the cause, or sharing it on your socials. More information can be obtained by emailing freeportwatertower@gmail.com.
More From 98.1 Minnesota's New Country