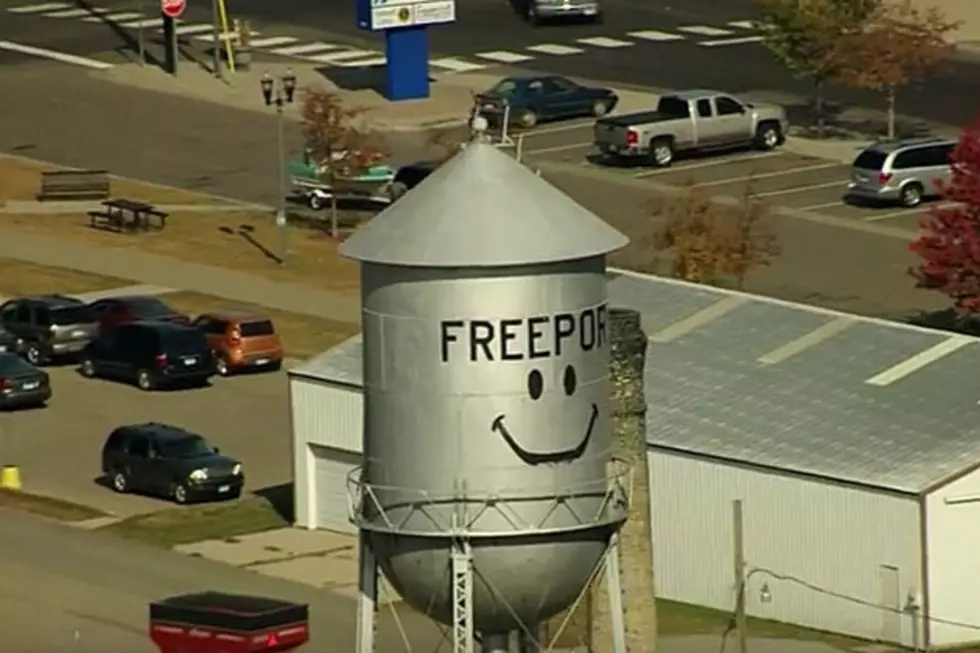 Freeport's Smiley Face Water Tower Could Potentially Be Taken Down
Smithsonian Channel via YouTube
$50,000 is a lot of money, and is saving this iconic landmark worth it?
Growing up in Long Prairie the best option for getting on I-94 was to go through the little town of Freeport, passing the smiley face water tower in the process. When I went to college in the Twin Cities, that smiling water tower signaled one of the final turns I would have to make to get back home. But soon it may no longer stand.
For half a century now, travelers on busy Interstate 94 have been greeted by the smiley-faced Freeport water tower. Built nearly 100 years ago, the tower first got its face in the early 1970s, when an unidentified local resident climbed up one night and painted it.
Enter your number to get our free mobile app
The tower no longer holds water, a new one was built for that purpose in 2012, and rust is evident on the structure. The Freeport City Council recently agreed to spend $2,500 to inspect the tower and check for hazardous chemicals in the paint, a problem that was supposed to have been fixed with a paint job in 2003. Once they have answers on the chemical test, they will then be faced with the decision of tearing down the tower or fixing it, which could cost anywhere from $50,000 to  $150,000. A lot of money in a town of only 600 people.
The smiley face water tower is truly iconic and a staple on the Freeport skyline. I will never forget the one day I drove past it with my grandma and mom and it was overflowing out the sides. This was obviously back when it still held water, but it was a memory and visual that is stuck in my brain forever. I would love to see them keep it, but I also would hate to have a little town pour money into something that isn't completely necessary.
Abbey is on 98.1 Minnesota's New Country weekdays from 2 - 7 PM.
More From 98.1 Minnesota's New Country