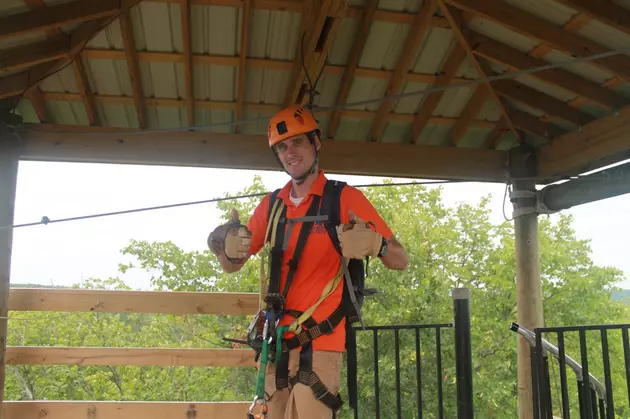 Ever Wanted To Zip Line? (Now You Can in Brainerd)
Minnesota Zip Line Adventures
I've only been zip lining once -- a couple of years ago in Hawaii. Loved it! Not so much for the thrill (wasn't that scary), but for the views! The latest opportunity to go zip lining in Minnesota is now waiting for you at Mount Ski Gull in Brainerd. This is now on my 'must-do' list for the summer.
It's a new Minnesota zip line experience offering tours for up to 8 people that last 2 to 2.5 hours. The tour consist of seven zip lines, one almost a thousand feet long, and offers 15 mile views of the surrounding area.
Minnesota Zip Line Adventures also has a 65-foot long rope bridge (yes) and a 50-foot optional free fall jump at the end of the tour (and yes). You must be 70 to 250 pounds and over 10 years old to play.
You can book yourself an adventure by calling 952-873-3900, or online right HERE. Have fun! (Send pics.)