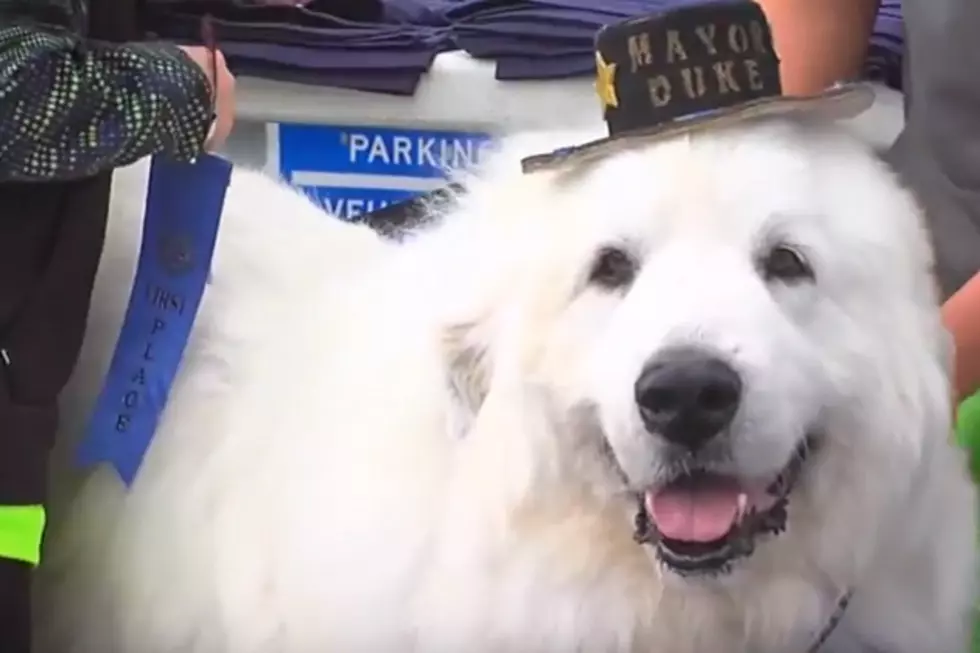 Dog Runs for Mayor of Minnesota Town, and Wins [VIDEO]
HoTViD HD via YouTube
It's election time in Cormorant, Minnesota. 'Duke the Dog' has won the seat for mayor again. Yes, I said AGAIN!
Cormorant is a small village in northwestern Minnesota that's never received much attention outside it's population of 12 people. For the last 3-years, Duke, a Great Pyrenees, has held the seat of the Mayor of Cormorant by a landslide.
During the town's annual Cormorant Daze event, residents vote for the next Mayor. If the resident wants to submit a write-in vote, it costs them $1 to do so. 3-years ago it happened by accident that Duke was elected, and he's been elected Mayor each year since.
It would have been unanimous except Duke's girlfriend 'Lassie' got 1 vote this year. I'm sure that will be a heated discussion between the two on their next doggy park date...