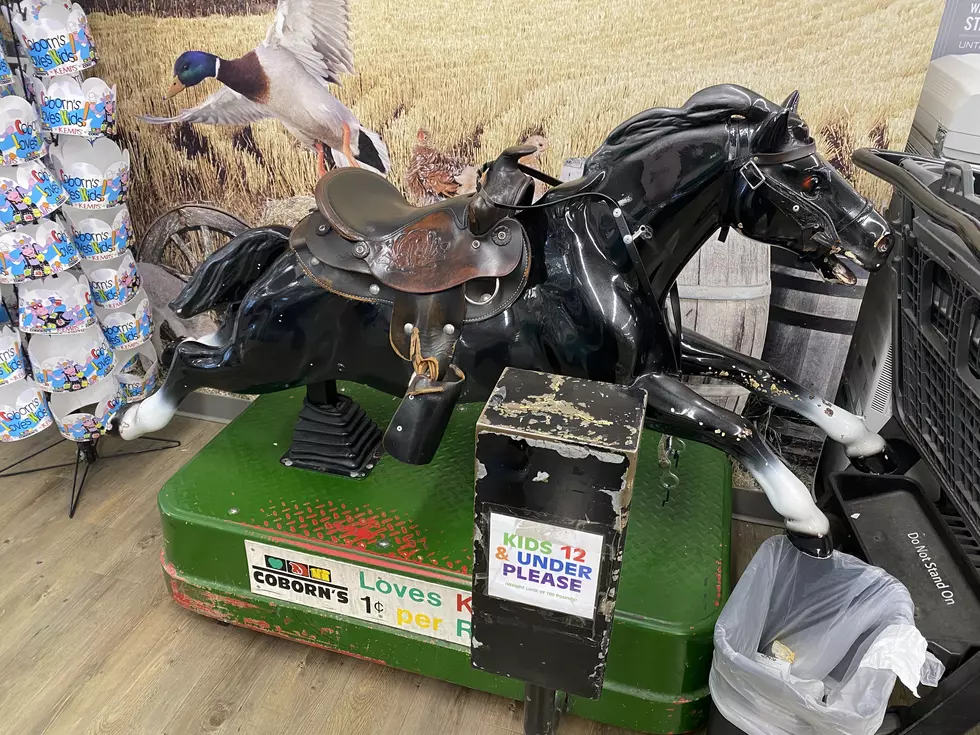 Cow Button and Penny Horses Operational Again at Coborn's Stores
Abbey Minke
Bright spots seem to shine brighter than they ever have before these days. In a world where everything is closing down or being temporarily halted, news of something "opening" again is so welcome.
Last week we got word from Emily Coborn that the penny horses and cow buttons at area stores are now operational again, after being temporarily "off-limits". In a handwritten letter, Emily said:
To bring a little normalcy and fun back to our stores, I'm happy to share that we have re-opened our cow buttons and penny horses.
She also reassured us that Coborn's staff will be taking the time to clean them at regular intervals to ensure health and safety.
I had written an open letter to the Cow Button at the Sauk Rapids location, and Emily said the team really took it to heart. This small sense of normalcy is an island of happiness in the salty sea that is COVID-19. We have all been through so much, so the fact that we can now hit a button to make a cow talk while we get eggs is some much needed comic relief. It may seem like just a "kid" thing, but trust me it isn't. Life is to short to not enjoy these fun little things.
Thank you, Emily, and the entire Coborn's team for your commitment to providing great food to the community, especially during these trying times.
Enter your number to get our free mobile app
Meet Coborn's Original Kids Horse, Sandy
8 Field Trips All Central Minnesota Kids Went On