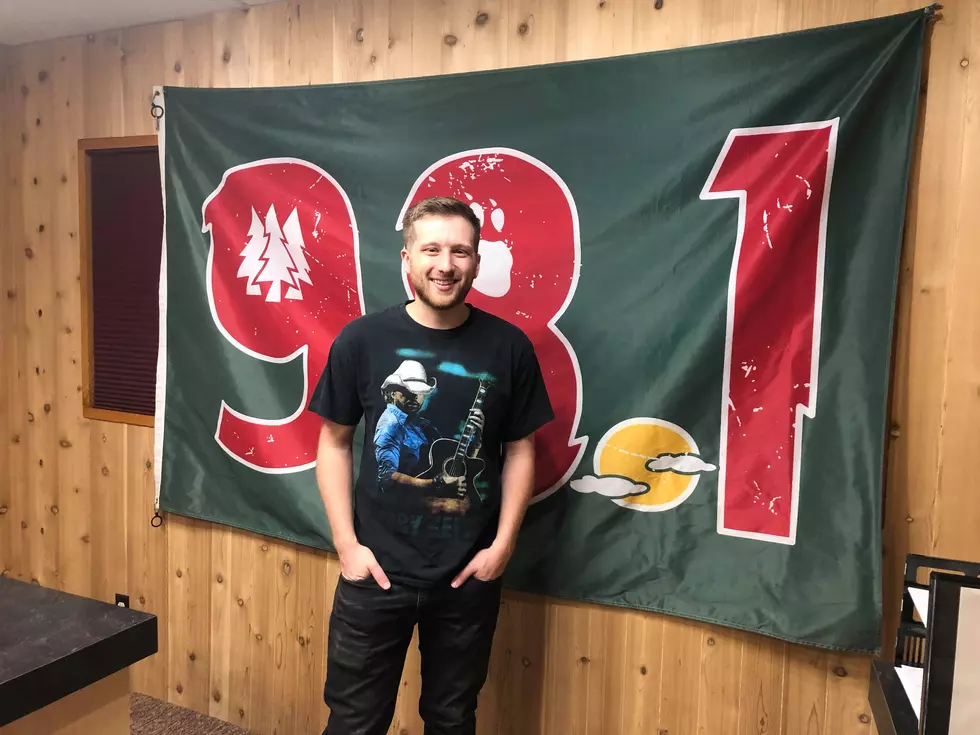 Country Artist Aaron Clafton Returns Home to St. Cloud For Shows [WATCH]
Abbey Minke
"So when you get to the cabin what's the first thing you do?"
"I open a Michelob Golden Light."
Country songwriter and artist Aaron Clafton is home for a week in Minnesota from Nashville. He spent Labor Day weekend like a lot of us did, at the lake fishing and hanging out with family. He's mainly in town for a friends wedding the following weekend, but while he's here he is knocking out as much as he can.
A graduate of Sauk Rapids-Rice, he then went to college for marketing in Bemidji. Working jobs in banking he saved up enough to follow his dream of moving to Nashville. Only knowing a few people in the area, he moved down and made his passion a reality.
Two homecoming shows are planned for him to show off his incredible musical skill set. The first one is at the Red Carpet in Downtown St. Cloud, starting at 8 pm on Wednesday September 4th. The other is at H.R. Pesty's on Thursday September 5th starting at 6 pm.
Aaron's debut single "Spare Key" was released at the end of June 2019, and has already surpassed 30,000 listens on Spotify. He has new music in the works as well, and as trends in the industry change, he seems ready to roll with them. People seem to be releasing singles and songs on their own schedule, and that is what Aaron is doing as well.
New music is on the horizon for Aaron Clafton as well. You can hear sneak peaks at his gigs around St. Cloud this week! Check out our full talk in the video below!
More From 98.1 Minnesota's New Country