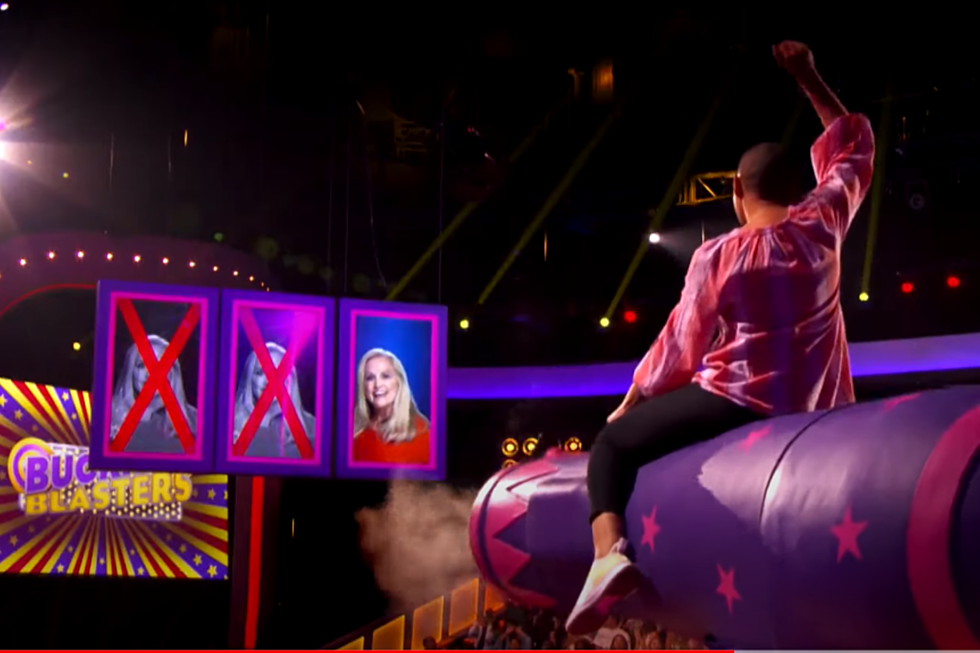 Cottage Grove Woman Competes on 'Ellen's Game of Games' TV Show
Ellen's Game of Games via YouTube
More and more people are sitting in front of TV's lately. With more time at home there is more time to consume TV programs, but before the COVID-19 a Cottage Grove mom found her way on to the TV screen.
Sheletta Brundidge competed on Ellen's Game of Games on NBC Tuesday April 14th. The show is made by Ellen DeGeneres and features large scale versions of popular games from her daytime talk show.
Enter your number to get our free mobile app
In an interview with KARE 11, Sheletta told the story of how she ended up on the set to film last summer. She say the show was looking for contestants and her husband tried talking her out of it, to which she replied:
If you have a better way to make $100,000, and I don'e have to go to jail? I'm going to apply.
Sheletta and her husband are parents kids nicknamed as a group the Brundidge Babies, three of which have autism. She went on the show to champion for them, and try to win the prize money to buy an RV. Travel is hard for them, but an RV would give the family the opportunity to see the world together. They priced out an RV and it was roughly $100,000, and that is what the prize money would go towards.
You can see Sheletta compete on Buckin' Blasters, and catcher her interview with KARE 11 in the videos below.
Famous People Who Came to St. Cloud in the '70s
More From 98.1 Minnesota's New Country