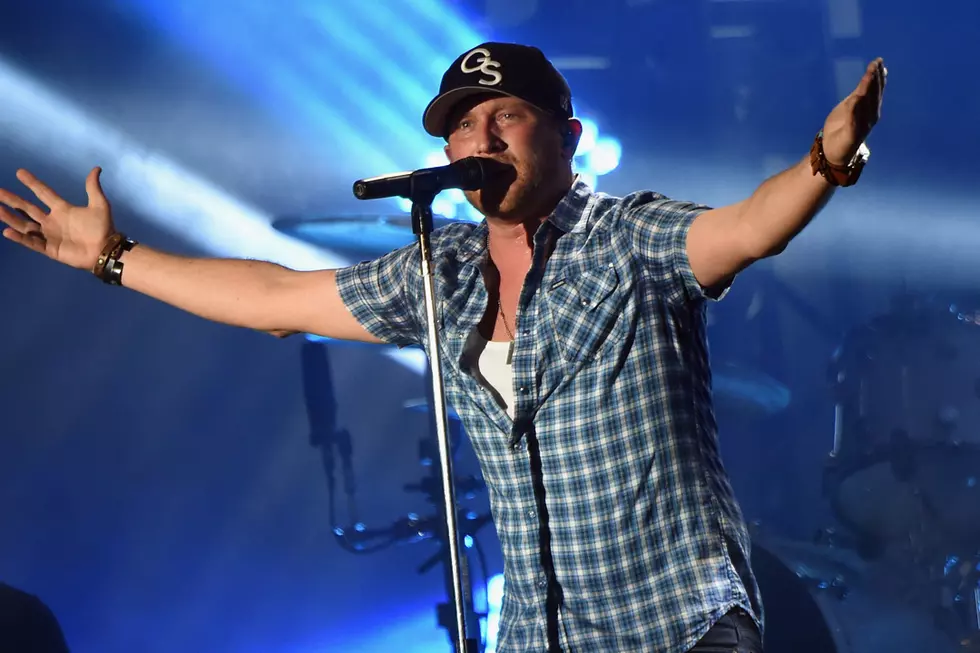 Cole Swindell Promises New Album in 2018
Rick Diamond, Getty Images
Cole Swindell released the first single off his forthcoming third studio album in February, and promises a new album is close behind. In an interview with Taste of Country Nights, Swindell says depending on the success of "Break Up in the End," fans can expect a new album sometime this summer.
"This year, 2018 we'll have a brand new album," he says. "Probably summer, late summer sometime. We'll be releasing songs from here until the album comes out to get more music out there."
Swindell named his current Reason to Drink Tour after one of the songs on his forthcoming project, and fans will get to hear "Reason to Drink" each night in concert. He describes the song as a "fun country anthem," and says whether things are going good or bad, there's always a reason to drink.
Cole Swindell Freaked When This Celeb Followed Him!:
Another song on the album will be a poignant one titled "Dad's Old Number." Swindell says the song "is going to rip people's hearts out."
"I'm so thankful I got to record that one. I can't talk too much about it, but it's about . . . I've been through that. You lose people and you still have their numbers in your phone and every night it's hard not to dial them up," he explains. "Even sometimes you do it anyway just to see who's got it. It's one of the most unique songs I've heard in a long time that actually was written with me in mind. It's an honor that Jessi Alexander and Chase McGill were thinking of me that day."
While Swindell is hoping for a powerful female duet on the album, he says it's been hard to find the right song and the right duet partner for the project.
"I just want it to be the right song. There's a song that we recorded that sounds like a '90s country song that I'd love to get one of my favorite artists from the '90s on if I can," he confesses. "As of right now, nobody has sang on a song, but we do have a couple of ideas."
Taste of Country Nights is a syndicated night show which airs on more than 100 radio stations nationwide. Listen to highlights on iTunes or your Android device.
Listen to Cole Swindell's Interview With ToC Nights:
Meet ToC RISER Devin Dawson
More From 98.1 Minnesota's New Country