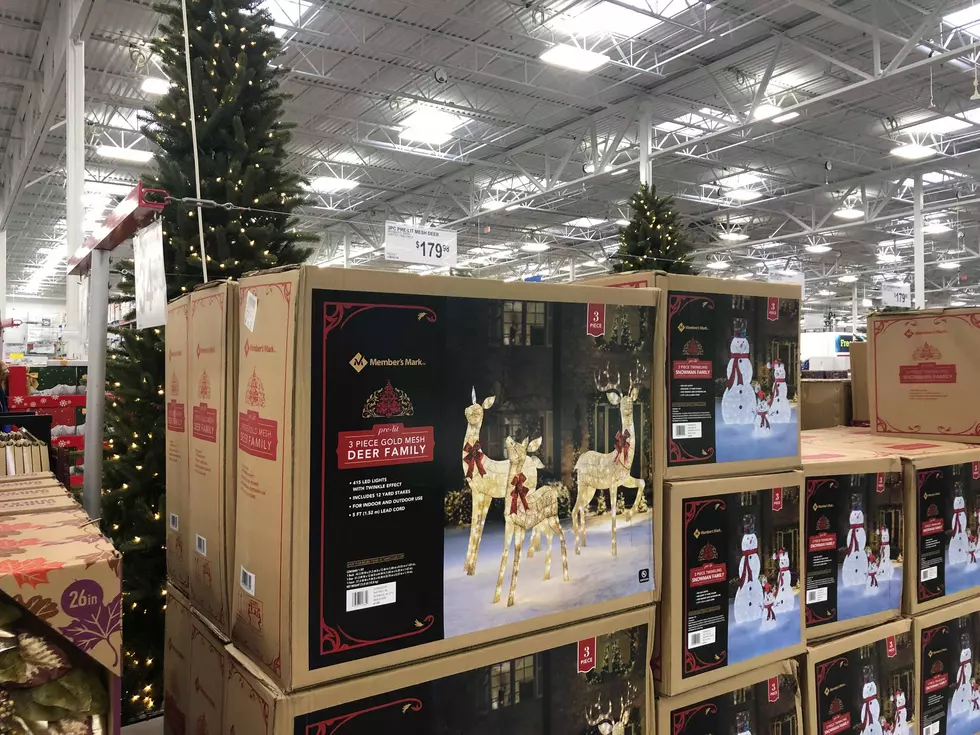 Christmas Decorations Already Out For Sale at a St. Cloud Store
Abbey Minke
So there I was, on an innocent Sam's Club run, picking up food to grill, when there it was.
A whole display of outdoor Christmas decorations.
I get indoor/crafty Christmas things being for sale. If you are a DIY'er, you want as much time as possible to work on your holiday themed projects. Wreaths, ornaments, various garlands. I'm fine with walking into craft stores and seeing that stuff. But the light up lawn decorations? Do those really need to be out quite yet?
There are some major milestones that we need to hit yet this year before we start to pull the light up reindeer out of storage.
First day of Fall: Monday, Sept. 23rd
MEA Weekend: Thursday, Oct. 17th and Friday Oct. 18th
Halloween: Thursday Oct. 31st
Veteran's Day: Monday, Nov. 11th
Thanksgiving: Thursday, Nov. 28th
After Thanksgiving, heck even the week leading up to it, go crazy. Put your lights up, dust off Santa and his sleigh, stake out the giant candy canes. But do they really need to be on sale before we even officially reach the season of Autumn?!
Call me old fashioned but I like appreciating each holiday, and not breezing over certain ones to get to others faster. To each their own I guess. If you want to put up your Christmas decorations in the middle of September, that's your call. But I'd maybe wait until after the trick-or-treaters have gone home.
More From 98.1 Minnesota's New Country