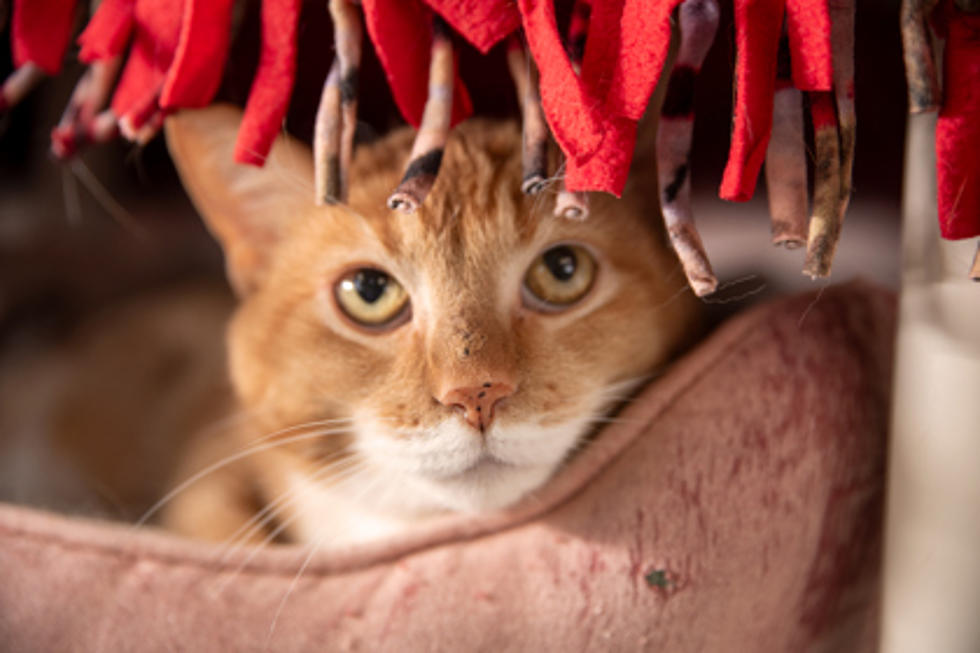 Brenda's Comin' On Strong as Today's Pet of the Week!
via TCHS
Meet today's Pet of the Week from Tri-County Humane Society: Brenda!
Brenda is a domestic short hair/mix. She's housetrained and good around kids, dogs, and other cats!
Brenda is 10 years old and is ready to live out the rest of her (hopefully many) days in her forever home. She has a purr motor that rumbles often!
Being a kitty over 6 months of age qualifies Brenda for Tri-County Humane Society's "Name Your Price"  promotion. Name the price you'd like to pay to bring Brenda home. No kittin'!
If you adopt a pupper from Tri-County Humane Society, don't forget to sign up for the GoodPup online training program! It's customized virtual pupper training from the comfort and safety of your own home.
Book Buddies Reading Program
Pets love to be read to. If you have a kiddo (age 5-15 years preferred) in your household who would LOVE to read to a shelter resident, then the Book Buddies program is for you (them)! Pets don't care about mispronounced words, and it's beneficial for both the kiddo (who gets practice reading aloud) and the resident, as shelter life can be stressful.
Browse their online galleries of kitties and puppers, then call (320) 252-0896 to place a deposit. And OF COURSE you can always stop by their location on 8th Street Northeast in St Cloud to check out the critters in-person!
Tri-County Humane Society is located at 735 8th Street Northeast in St Cloud. They're open Monday through Thursday from noon to six, Friday from noon to eight, Saturday from eleven to five, and Sunday from noon to five!
The 30 Best Country Songs About Loneliness, Ranked
Country music practically invented loneliness — or perfected the art of singing about it, at least! Here are the 30 best songs to soothe your lonesome heart.
Gallery Credit: Carena Liptak
21 Foods Your Dog Can & Can't Eat On Thanksgiving
Let's take a look at some of the foods that are ok and not ok for your dog to have on the Thanksgiving table.
Gallery Credit: Lucky Larry, Mix 93-1
Tips to Avoid Being Victimized By Scams
When the Black Friday deals show up, so do the scammers! To protect yourself, the FBI shared the following tips.
Gallery Credit: Jessica On The Radio
More From 98.1 Minnesota's New Country