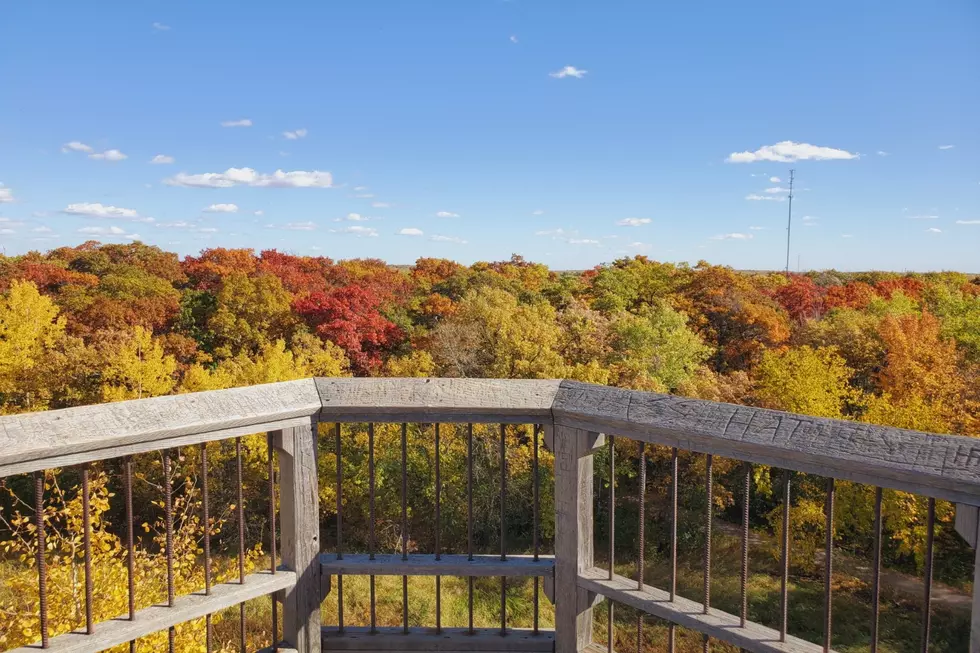 Best Time to See The Fall Colors at Quarry Park is Right Now
David Black
If you haven't been out to see any of the amazing seasonal colors that the great state of Minnesota gives us every year, get out and see them -- and do it now.
What stuck out the most is that this year is the best fall colors my wife and I have seen in a long time. Last fall was our first fall back in Minnesota in quite a few years and it was okay. But this year has been amazing with the heat and cold extremes over the last few weeks. It has made the colors insanely gorgeous.
We spent almost 10 years in Colorado. There are some fall colors there but it's more spread out in the mountains. Plus there aren't as many trees, and the majority of the trees that are there are pine and aspen -- that equals a lot of yellow.  After Colorado, it was two hellish years in the desert known as Las Vegas. If you like brown -- move to Vegas.
---
What's great about it is that you don't have to go very far to see this wonderful mix of orange, purple, yellow, red, green, and brown. This is happening right now in Quarry Park in Waite Park, MN.
---
You just don't get these colors in many parts of the country like you do in the Upper Midwest -- except North Dakota, you actually need trees to get this. Plant some trees NoDak.
---
Love the single red mini tree.
Enter your number to get our free mobile app
---
Taste Fall With This Minnesota Apple & Rhubarb Crumble Recipe
More From 98.1 Minnesota's New Country