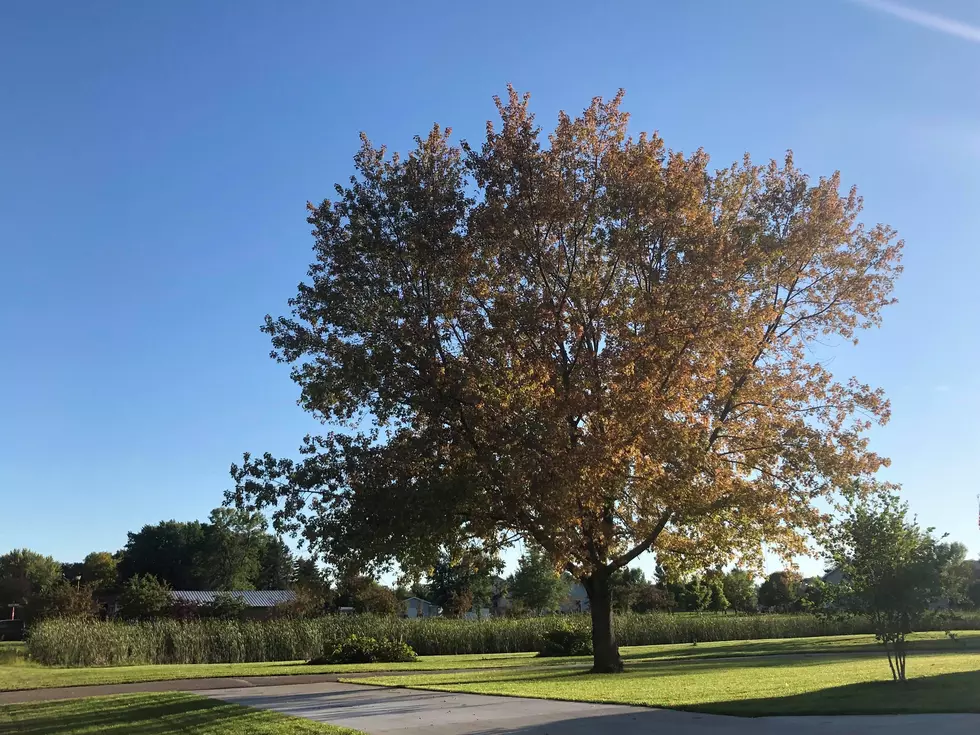 Fall Colors Peeking Through In the St. Cloud Area [Photo Gallery]
Abbey Minke
The weather feels more like summer this week than fall, but that isn't stopping the fall colors from starting to show through around the St. Cloud area.
I was out on a walk over the weekend and couldn't help but notice the tops of trees turning gorgeous reds and golds. Some whole trees have even completely turned in my neighborhood.
Currently southern Stearns and most of Kandiyohi counties are experiencing 25-50%  of their peak fall colors. The only other area in the state in that same range is north-east Aitkin county.
Take a look at where the rest of the state is at color wise on the MN DNR graphic below.
Be sure to send us your fall color pictures and we will add them to our photo gallery! Send your photos using the 98.1 Mobile App.