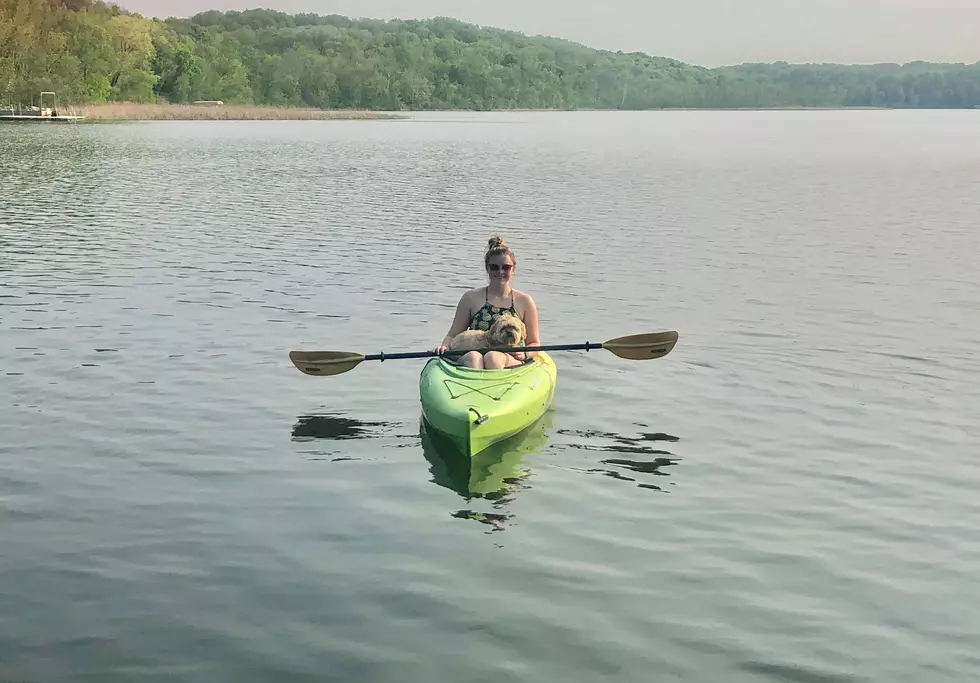 Apparently My Dog Likes To Go Kayaking
Abbey Minke, Townsquare Media
I adopted my dog Norman from the Tri-County Humane Society two years ago, and we have been best friends ever since. He comes with my almost everywhere, and his favorite place ever is the lake. He isn't a smart dog by any means, but when we take the last turn to go to the road our lake lot is on, he loses his mind! He just knows.
For the most part he is perfectly content with plopping his furry body on the shore line where his front paws are in the water and the back are on dry land. That is his happy place. But last Friday we tried something new.
It was a gorgeous day and the lake was like glass that evening. Perfect kayaking conditions. I decided it would be a great opportunity to see if my dog liked riding in a kayak.
When he doesn't like something, he is super dramatic about letting me know. So I was expecting the worst with this experiment. Scratch marks, him jumping into the water, the whole nine  yards. But I got the exact opposite.
My sister put Norman in my lap and we paddled around the lake issue free. He was perfectly content floating along with me and hanging out on the water. I only wish I would've tried this sooner! We missed out on two whole summers worth of 'yaking together!