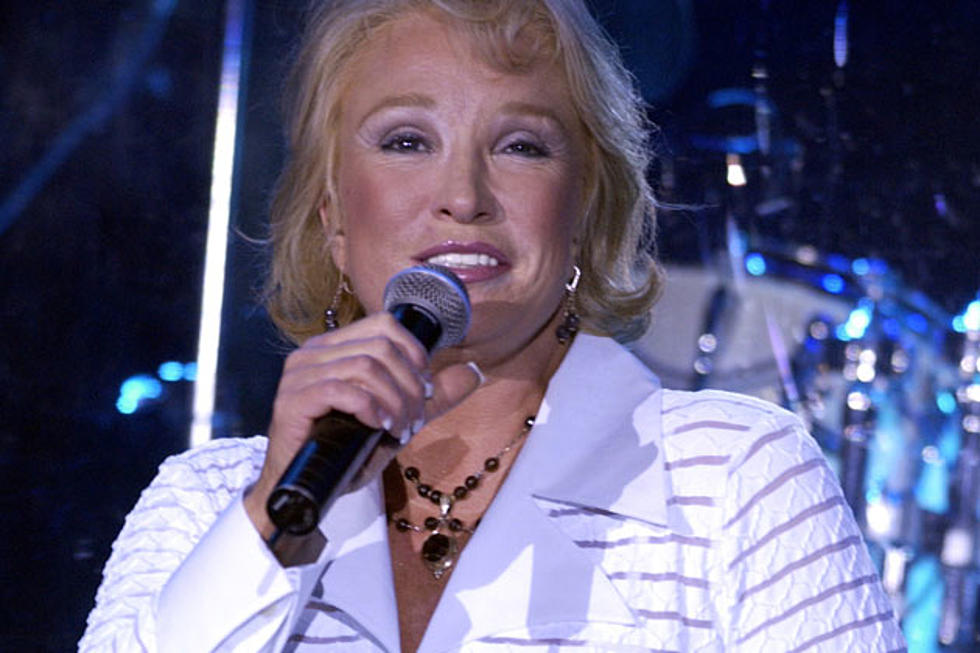 98.1 Country Classic Bonus – 5 Most Requested Country Classic Hits [VIDEOS]
Scott Harrison, Getty Images
Good morning and welcome to the 98.1 Country Classic Radio Show.  We're on air at 98.1 FM Minnesota's New Country, online and on your mobile device starting at 9 am.  Today we'll offer you five of the most requested songs from the 98.1 Country Classic Radio Show, we're featuring Willie Nelson, Tammy Wynette, Bellamy Brothers, Tanya Tucker and Buck Owens.
---
Willie Nelson - "Blue Eyes Crying in the Rain" - 1975
Blue Eyes Crying in the Rain is written by Fred Rose.  Originally, the song was performed by Roy Acuff and later it was covered by Willie Nelson.  This song topped the chart at number one and stayed at that position for two weeks.
On November 10th, the Edmond Fitzgerald en route from Duluth to the steel mill on Zug Island near Detroit, Michigan with a full cargo of taconite sinks during a massive winter storm on Lake Superior; all 29 aboard are lost
By the end of the Vietnam War, 1,072 Minnesotan's lost their lives
Bill Gates and Paul Allen create the company Microsoft
In the twilight glow I see her blue eyes crying in the rain.
---
Tammy Wynette - "Good Lovin' Makes it Right" - 1971
Bill Sherrill wrote Good Lovin' Makes it Right and it was recorded by Tammy Wynette.  The song was Tammy's ninth number one.
CAT scanning was introduced, it was considered the most important medical breakthrough since the x-ray
Disney World opens
The government created Amtrak passenger service
Good lovin' keeps a home together good lovin' sure can make it right.
---
Bellamy Brothers - "Kids of the Baby Boom" - 1987
This song is written by David Bellamy and recorded by the duo, The Bellamy Brothers.  The song is from the album, Country Rap.  It was the Bellamy Brothers tenth and final number one on the country chart.
The U.S. Supreme Court rules Rotary Clubs must admit women on May 4th
Prozac released for use in the US
The US stock market crashes on Monday October 19th with a 508 point drop or 22.6%
Our daddy's won the war and came home to our mom's they gave them so much love that all us kids were born.
---
Tanya Tucker - "Two Sparrows in a Hurricane" - 1992
Two Sparrows in a Hurricane was written by Mark Springer and recorded by Tanya Tucker.  The song peaked at number two on the Billboard Hot Country Singles Chart.
Minnesota experiences its busiest tornado outbreak ever with 27 recorded tornados; the largest an F5 struck Chandler, Minnesota killing one
The Mall of America, the nation's largest retail and entertainment center opens
DNA fingerprinting is invented
She's fifteen and he's barely driving a car, she's got his ring and he gots the keys to her heart.
---
Buck Owens - "Made in Japan" - 1972
Made in Japan is a song written by Bob and Faye Morris and recorded by Buck Owens.  It was the last number one hit on the country chart for Buck.
Time Inc. transmits HBO, the first pay cable network
Two Israeli athletes murdered by Arab gunman at the Munich Olympics
A gallon of gas was $0.32.
My transistor radio comes from far away and when its night over here over there it's a breakin' day.
---
Remember we always take your requests at 320-252-9897
More From 98.1 Minnesota's New Country