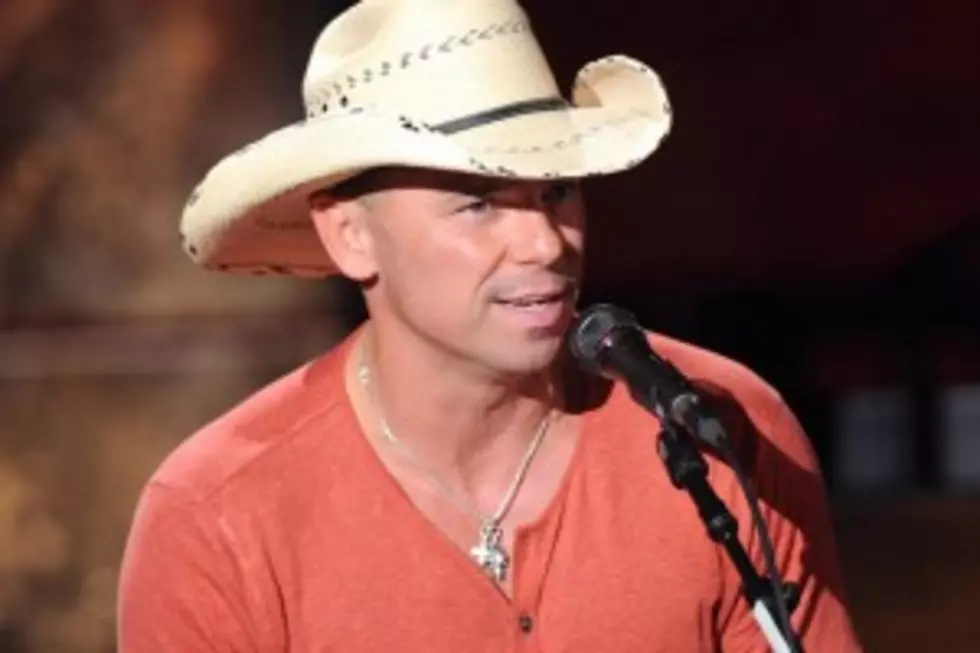 5 Things About Kenny Chesney That Might Surprise You
As our Kenny Chesney contest continues on Facebook – sign up for a chance to win a flight to Green Bay to meet Chesney and see him play on June 11 at Lambeau Field – we're running down some of the highlights of Chesney's prolific career. In his nearly two-decade run at the top of the country charts, Chesney's produced over 30 top 10 hits (not to mention his four Entertainer of the Year nods from the CMA), and his recent achievements are nothing to sneeze at, either – among them his current 'Goin' Coastal Tour' and the release of 'Kenny Chesney: Summer in 3-D.'
Despite all those successes, there are things even Chesney's fans don't know about the star - so we've put together this list of five things about the country star that would probably surprise you.
5. Chesney's dream woman doesn't look at him differently just because he's an award-winning country music superstar. Chesney says "it would be good if, while she understood that I have to be gone a lot for work, she didn't really care about what I did for a living. I'm more than a single or a video."
4. Chesney's so in love with grilled cheese he wrote a ballad just to express his feelings. He says, "I love it. Just a plain grilled cheese with extra salt. I wrote a song called 'Red Wine and Grilled Cheese.' I'll put it on a record some day."
3. He hates his middle name. Chesney's rarely revealed it,and it kinda seems like he wants to keep it that way. (A little research tells us his middle name is actually Arnold. That's not that bad, Kenny!)
2. Does Chesney have sensitive hands? Sometimes a friendly grab from one of Chesney's fans can spark his serious pet peeve. "What I really hate is when girls with long nails just grab my hand and squeeze hard. They don't realize they're digging in," Chesney told People.
1. If he could sit down with one person, living or dead, who would it be? Chesney says he'd sit down with Ernest Hemingway. Chesney told NPR that if he could chat with one person living or dead, it would be the 'The Sun Also Rises' author: "Ernest Hemingway would be one of those guys because he had such a wonderful, tragic, creative life. I would love to sit down and pick his brain a little bit about love and loss [and] living with regret and depression."
You can read even more interesting Chesney facts at Taste of Country. And don't forget to go to sign up for a chance to win tickets to see Kenny Chesney and hang out backstage at Lambeau Field in Green Bay!
More From 98.1 Minnesota's New Country