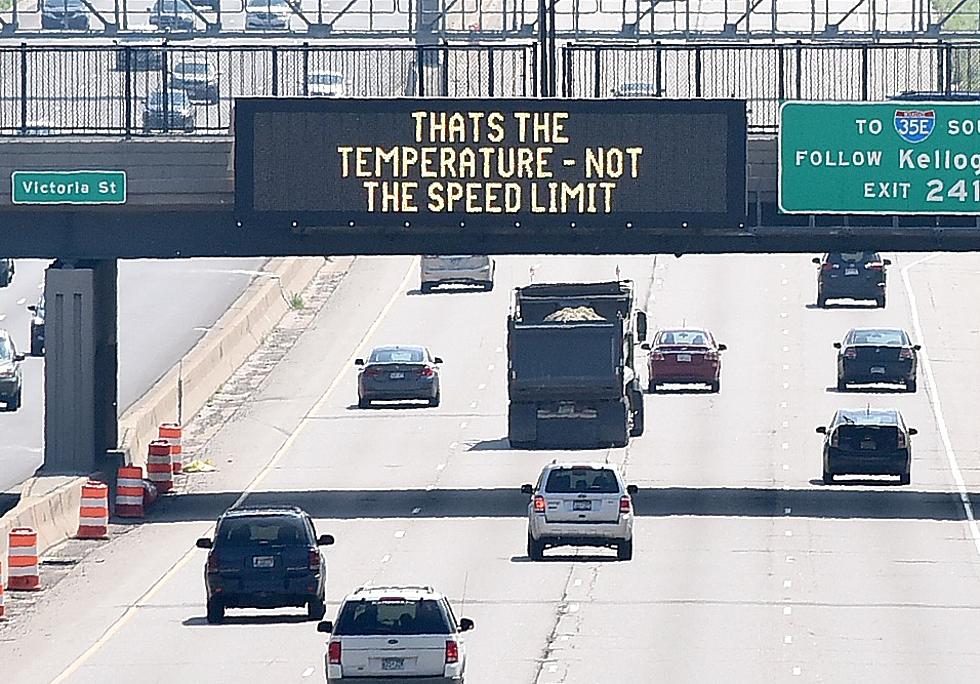 15 Of The Most 'Minnesota' Messages From MnDOT
MN Department of Transportation Facebook
I think it was last April when a group of us guys were on a road trip to Chicago. We noticed as we drove from Duluth to pick up a friend in Minneapolis all of the catchy phrases MNDOT was using to get their message across. When we drove through Wisconsin and Illinois, they just didn't have the same feel. In the land of 10,000 lakes, even our message boards are "so Minnesotan."
Recent messages have taken a more serious tone with COVID-19 and urging people to be safe. But we can look back and find some of the more interesting ones in the last few years by checking out their Facebook photo gallery.
Like this seat belt reminder that is plain and simple. I love it!
The seat belt reminders kept coming through the holidays. How festive!
Thanksgiving is a huge travel time, so this was perfect.
Wait, what? Here's a message from a hot day apparently.
This sign sums up Minnesota passive aggressive.
Yes, dad would be proud indeed to see you practicing safe driving.
Here's a two birds in one stone message: put your phone down, and buckle up.
Ok, this is stretching it a bit.
Is this a poem? Does this rhyme? Why is this one hurting my brain?
They've got their own priceless messages for the Super Bowl.
They have a point. This is a pretty easy New Year's resolution.
This was their message for Valentine's Day. How sweet, MNDOT.
The ground hog reminds you that it could still be icy.
And then things got weird. In a hurry. I saw this message up just days into the stay at home order when I was driving back from the studios. The fact that I was one of maybe 4 cars on the road at that time on that stretch of highway really was sobering.
So there you have it. Hopefully we can add some more to the list once things start getting back to normal. In case you didn't get the message: slow down, buckle up, drive sober, get off your phone, and be smart!
Enter your number to get our free mobile app
10 Unique Things You Only Say If You're In Minnesota
More From 98.1 Minnesota's New Country