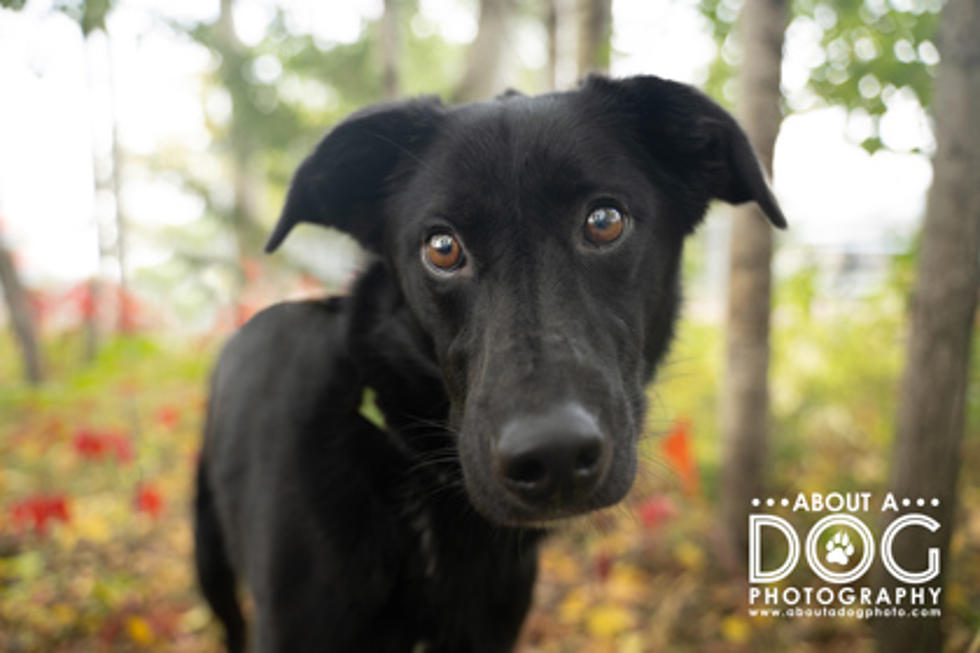 Your New Bestest Friend For Less Than $50?!
Spike! (Image from TCHS)
Meet the bestest boy: Spike!
Spike is waiting for you at Tri-County Humane Society. His face gives me Dobby vibes. Katie told Laura and me that he's just the best boy EVER.
Not only is he potty trained, he'll ring a bell to let you know nature's calling and he needs to answer.
Look at that face! LOOK AT IT! As a bonus, Tri-County Humane Society has a fantastic special running through this Friday, October 6th: adopt your new best friend for a wallet-friendly adoption fee. Clear the Kennels with their Wheelin' and Dealin' Dog Sale: spin the wheel for your adoption fee. It could be $50. It could be just $20. Either way, it's a great deal for your newest family member.
When you pick up your doggo, be sure to ask the TCHS staff about the GoodPup online training program. Pupper training from the comfort of your own home!
Tri-County Humane Society is located at 735 8th Street NE in St Cloud. They're open Monday thru Thursday from noon to six, Friday noon to eight, Saturday eleven to five, and Sunday noon to five. Online for 24/7 info and browsing at tricountyhumanesociety.org.
Stop in by Friday and help them Clear the Kennels while saving money on adoption fees.
Laura and I insist Spike finds his forever home ASAP. We love his Dobby face and we can't sleep until he's snoozing on the bestest couch and fetching in the bestest backyard.
HUMAN FOODS THAT ARE GOOD FOR YOUR DOG
More From 98.1 Minnesota's New Country