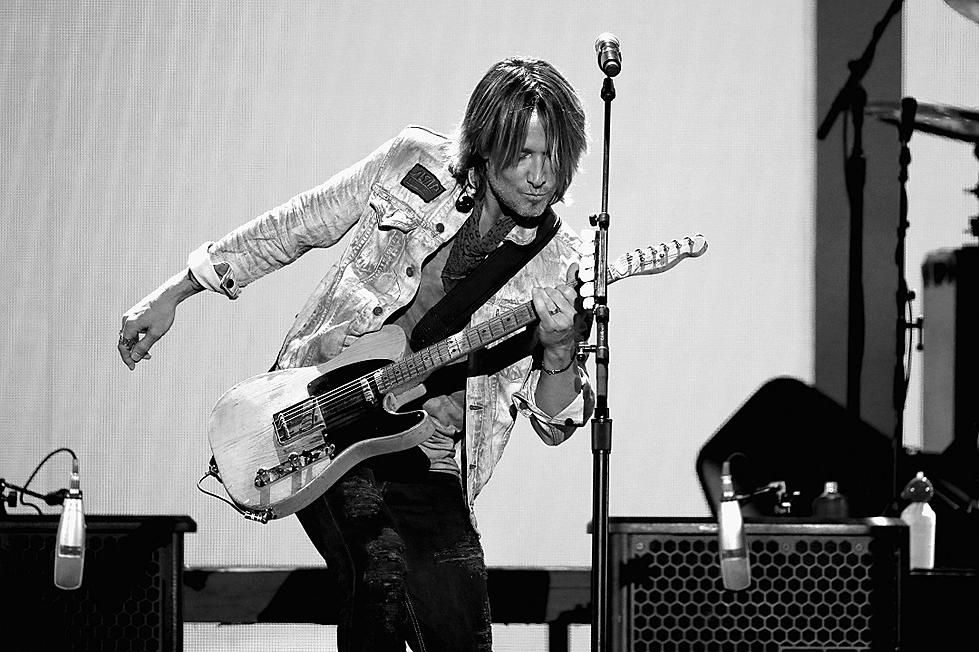 Yes, Keith Urban's Working on New Music
Rick Kern, Getty Images
Even though Keith Urban's newest album is barely a year old, his fans have new music to look forward to. The country star officially announced his return to the studio on Monday (April 29) on Twitter.
"Nuuuuuuuuuu music comin," Urban captioned the close-up photo of his mouth and a microphone. He's got headphones on, too, and there's some sort of gear on a table behind him. The glass behind him — presumably with the other room of the studio behind it, as there's another microphone visible — reflects an instrument hanging on the wall and some other assorted decor.
Urban's newest studio album, Graffiti U, turned one year old on Saturday (April 27). The No. 1 album, which Urban promoted with his Graffiti U Tour throughout the summer and fall of 2018, features two singles: "Coming Home," featuring pop singer-songwriter Julia Michaels, and "Never Comin' Down." Internationally, he also released "Parallel Line" as a single from the project.
Prior to Graffiti U, Urban's Ripcord album dropped in 2016. At the 2019 ACM Awards, the country superstar performed a cover of Irish singer-songwriter Foy Vance's song "Burden." Urban says the song isn't an official single — though he's since released a studio version of the track — but rather, a song he heard and felt compelled to perform.
"The brevity of the song spoke to me as someone that has needed to hear that in my life and needed to hear that offered to me," Urban explains. "I love songs that speak to the human condition of struggle and the idea that, it's okay, I can help you … let me carry your burden."
It was singer-songwriter Ed Sheeran who inspired Urban to record the song. The two chatted about Vance when Urban and Sheeran hung out backstage after an Urban concert in London, England. Urban spent the following day biking around London and listening to Vance's music "and when I got back to Nashville, I realized that I had never seen him play live — he must be fantastic — so I jumped on YouTube and heard this song 'Burden' and just fell in love with him."
"I thought, 'I'd love to be able to do a version of the song,'" Urban adds. "It's a song I wanted to be able to see if I could capture it and shape it the way that I was feeling it in my heart."
10 Surprising Things You Didn't Know About Keith Urban
More From 98.1 Minnesota's New Country