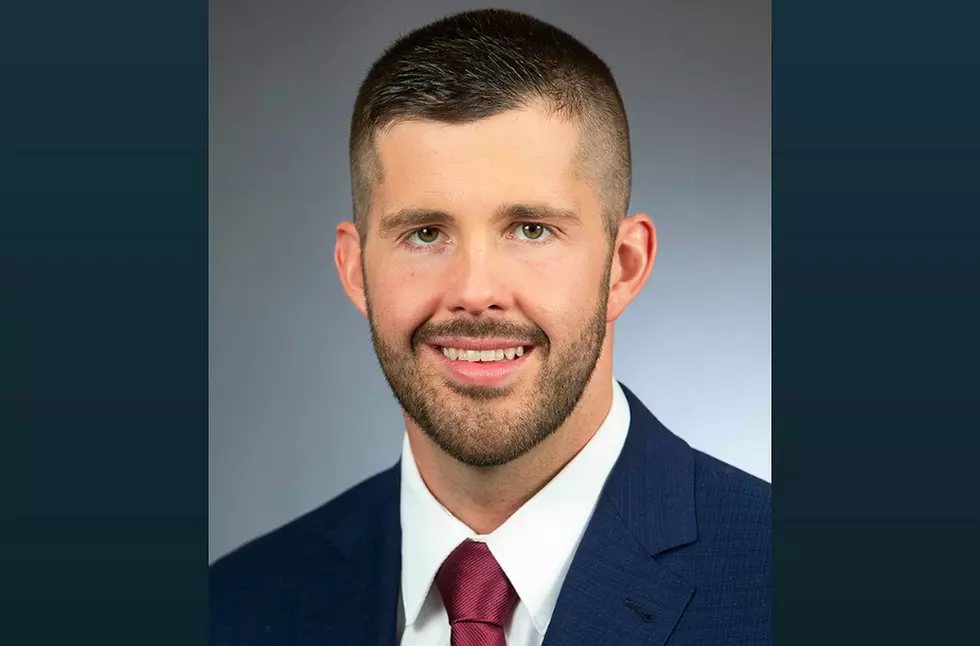 Wolgamott Releases Statement on Driving While Impaired
Representative Dan Wolgamott, photo courtesy of the Minnesota State Legislature
ST. CLOUD (WJON News) - State representative Dan Wolgamott has released a statement on his driving while intoxicated incident in July.
Wolgamott was arrested on July 7th after a Minnesota State Patrol officer pulled him over on a state highway in rural Kanabec County. The incident report says Wolgamott's vehicle was weaving, lacked a front license plate, and had an expired registration. The trooper had been on the lookout for the vehicle after a complaint was lodged about an individual drinking in a liquor store parking lot.
In the statement, Wolgamott says:
On Friday, July 7, while attending a weekend wedding celebration outside of Mora, Minnesota, I was stopped by law enforcement in Kanabec County under suspicion of driving while impaired. I have received a citation indicating that my BAC was 0.09.

Since this incident occurred, I have taken action to live up to my commitment to ensure nothing like this ever happens again.

I have received certification for my participation in a Mothers' Against Drunk Driving victim panel, in which I heard heart-breaking stories about the fatal and tragic consequences of drunk driving. My heart goes out to the families who participated in the panel, and I thank them for their courage in sharing their stories.

I have undergone a professional chemical health assessment. I received six separate risk rating scores of "zero", and was issued an assessment that I do not have an alcohol use disorder.

I have received certification for my participation in an 8-hour level 1 alcohol education class.

I want to reiterate my wholehearted apology to my family, my friends, my colleagues, and my constituents, and once again express my gratitude to the law enforcement officers who made sure I got home safe.

I take full responsibility for my actions, and I ask for your forgiveness. I will continue to do the work I need to ensure nothing like this ever happens again, and that my actions live up to the trust you have placed in me.
Wolgamott has been charged with fourth-degree driving while impaired and operating a motor vehicle with a blood alcohol concentration above 0.08.
READ RELATED ARTICLES
Come Visit Watkins, MN With Us in Pictures
More From 98.1 Minnesota's New Country