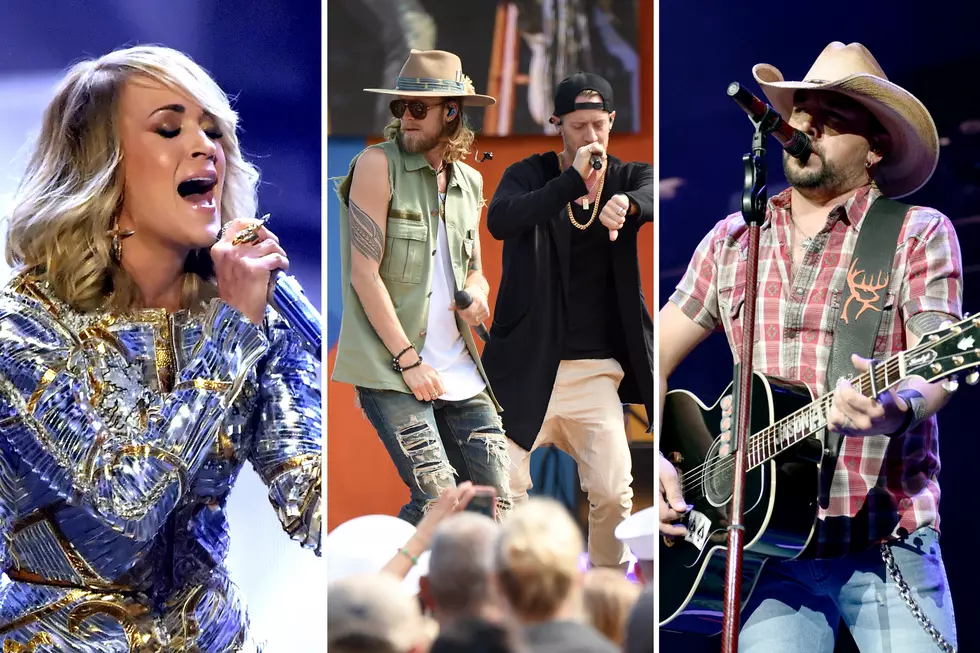 Win WE Fest Passes with 'Workday Triple Plays'
Getty Images
You gotta work, and we gotta work. We appreciate each other's company throughout the day, and are glad to have great country music to help us get through it. Now let's have a little fun too with Workday Triple Plays -- and free WE Fest passes for you.
What is a Workday Triple Play, and how do I win? A Workday Triple Play is simply all three WE Fest 2018 headliners played in a row. That's Carrie Underwood, Florida-Georgia Line, and Jason Aldean (in any order) -- played back-to-back-to-back.
Everytime it happens, caller ten to the 98.1 studio at 320-252-9897 wins a pair of three-day WE Fest 2018 passes. We'll start answering as soon as the third song starts.
Abbey and I will serve up at least one Workday Triple Play every weekday during the 'At-Work Network' from 9 to 5.
Thanks for taking us to work, and we'll see you at WE Fest!