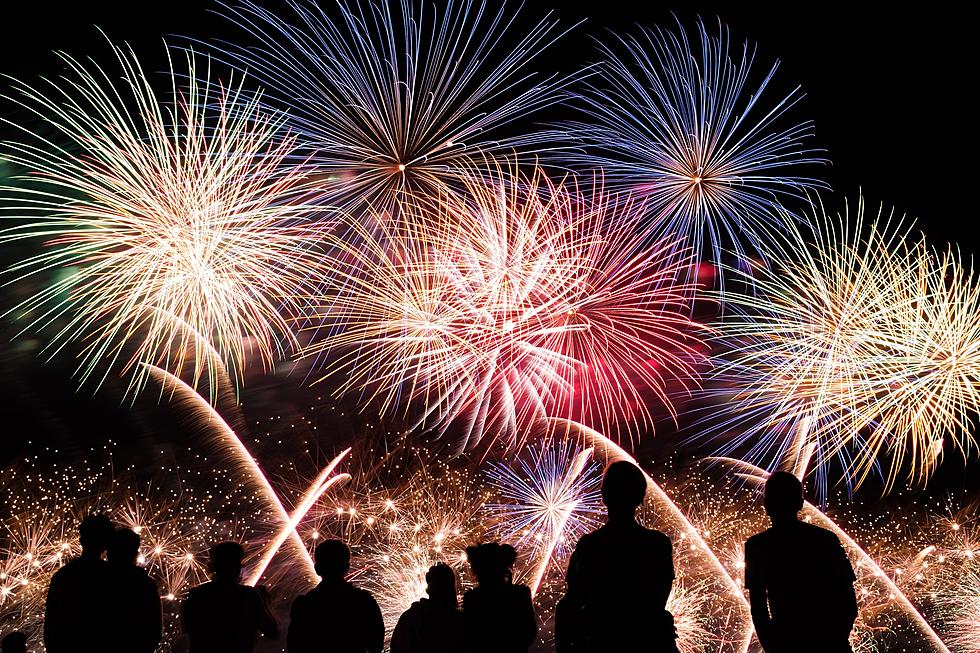 Where can You See Fireworks in the St. Cloud Area?
Photo by Arthur Chauvineau on Unsplash
The 4th of July weekend is almost here - seems like we were just complaining about the snow 2 weeks ago.  How can the 4th already be here??
So, where can you go to see the fireworks for the 4th of July in Central Minnesota?  There are actually several locations to do that, some on the 3rd and some on the 4th and some on both days.  Just depends on where you are and what's most convenient for you and your family.
St. Cloud fireworks is busy organizing the event that will be in Hester and Wilson parks including food trucks, entertainment and of course, the fireworks at dusk.
This event is over two days. The 3rd is a giant event in the parking lot across from the church of St. Joseph. The 4th is the parade at 10 am.
Lots of events in Annandale.  Parade, kiddie parade, boat parade, carnival, and fireworks
Spicer has a 4th of July celebration that lasts all weekend long.
Spicer's 4th of July Celebration 2023 July 1-4, 2023 Join the fun in Spicer during their 4-Day 4th of July Celebration! Enjoy a Briggs Motley Arts, Crafts & Gift Show, Grand Day Parade, Street Dance, Fireworks and much more! July 1st - Hoops by the Lake 3 on 3 Basketball Tournament at 8am July 1st - Spicer Street Dance featuring BellaDiva from 8-11pm July 2nd-4th Spicer Treasureland Market from 9am-5pm July 2nd - Green Lake Road Race at 7am
Brainerd Lakes area has a celebration that starts at 6pm on the 4th with a parade, and there will be entertainment, food, drinks and activities including a family relay race until the fireworks at about 10:15pm.
4th of July parade starting at 10:30am
We will update with more information as we get it.
LOOK: Best Beers From Every State
To find the best beer in each state and Washington D.C., Stacker
analyzed January 2020 data from BeerAdvocate
, a website that gathers user scores for beer in real-time. BeerAdvocate makes its determinations by compiling consumer ratings for all 50 states and Washington D.C. and applying a weighted rank to each. The weighted rank pulls the beer toward the list's average based on the number of ratings it has and aims to allow lesser-known beers to increase in rank. Only beers with at least 10 rankings to be considered; we took it a step further to only include beers with at least 100 user rankings in our gallery. Keep reading to find out what the best beer is in each of the 50 states and Washington D.C.
LOOK: 50 essential civil rights speeches
Many of the speakers had a lifetime commitment to human rights, but one tried to silence an activist lobbying for voting rights, before later signing off on major civil rights legislation. Several fought for freedom for more than one oppressed group.
Keep reading to discover 50 essential civil rights speeches.
More From 98.1 Minnesota's New Country