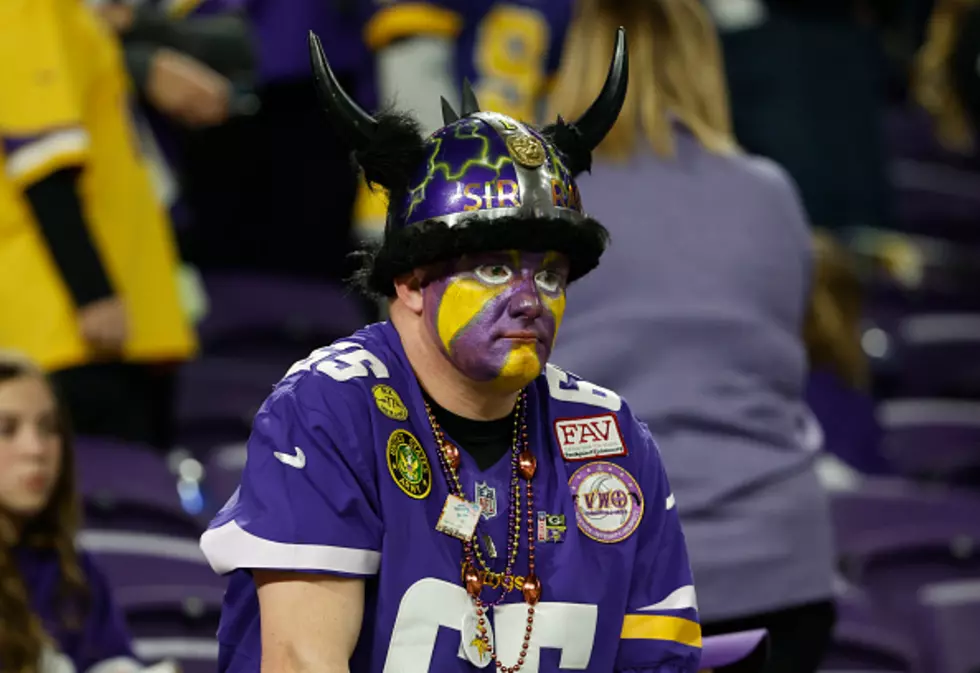 Watch As Minnesotans Show Their True 'Colors' Before Big Playoff Game
Getty Images
AS ONE
We may have lost in the playoffs yesterday, but before the game, we were all excited to see what was going to happen. This drone footage of all the purple and gold lights around the cities shows our unity and excitement about our big moment.
THANKS FOR AN EXCITING SEASON
I for one was disappointed in the loss, but I'm not disappointed in our Vikings. I watched them fight hard all year long; make some amazing plays, have incredible players making magic, and give us all a great football season.
BETTER TO WIN OR NO?
Many people were asking themselves; would it be better to lose on Sunday and have a close game, or make it to the following week and have a blowout? But the way I see it, The Viking's spirit was alive and well this year. I feel like we are developing a team that we haven't had in quite some time, and it will be interesting to see what changes they make for next season. I feel like our new coach is on the right track and seeing what kind of improvements will be made over the next year will be something to look forward to.
Watching the game Sunday, players on both sides seemed to give it their all. They looked focused; they looked worn out; they all looked worried. The New York Giants were worried that the Vikings were coming after them in those last few minutes, and didn't back off. They were worried. They needed that game too.
This Affordable St. Cloud Area Home Has Potential For The Right Buyer
The home, which is listed by
Matt Wieber with Agency North Real Estate, Inc
, was built in 1922, and as its states in the description "Here is your opportunity to make this north side home shine again. Some updates will go a long way to instantly generate some equity for an owner occupant, position an investor well, or maybe as an opportunity for your flip."
Come With Us and Tour Gilman in Pictures
The Best 4th of July Parade in the State is in Pillsbury, MN
Home for Sale in St. Cloud Features Pool and Volleyball Court
More From 98.1 Minnesota's New Country