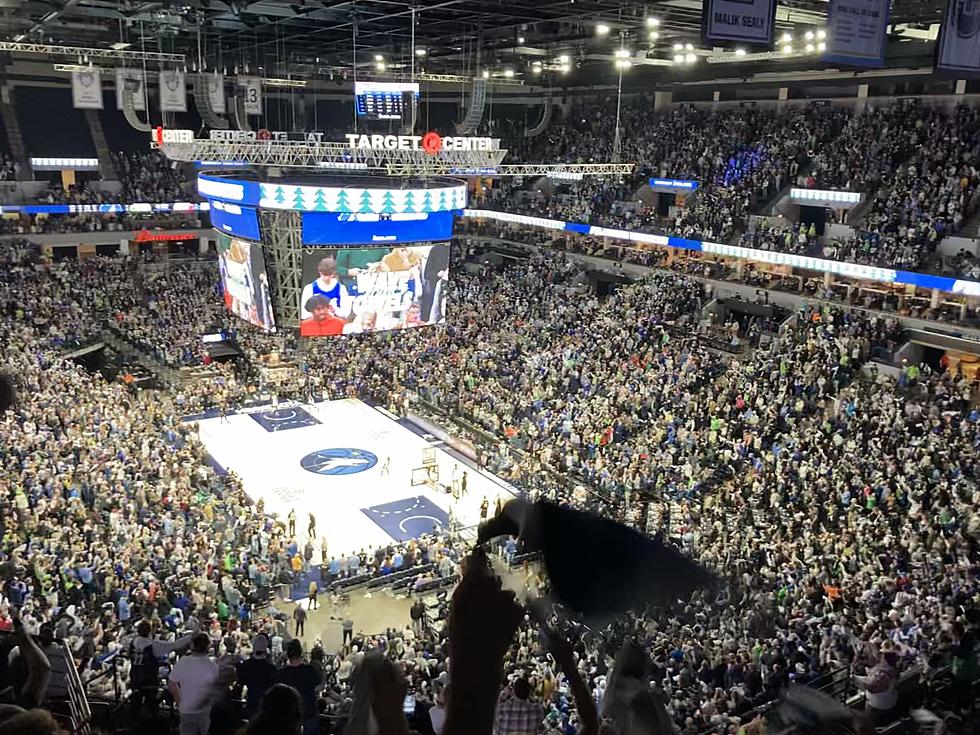 Ticket Prices For The Wolves And Wild Playoff Games Friday Are Quite Different
PHOTO: Dave Overlund
The Minnesota Timberwolves and Minnesota Wild will both host playoff games on Friday night. Each team is hosting a Game Three of its respective series, with the Wolves trailing Denver two games to none and the Wild tied with Dallas at a game apiece.
The price for a ticket to the games is quite disparate. As of Thursday morning, There are a lot of tickets still available for the Timberwolves game at Target Center for face value, which starts at just $55 for an upper-level ticket.
However, if you are hoping to attend the Wild game at Xcel Energy Center, the tickets are all sold out. A secondary market, upper-deck ticket will cost you a minimum of $126.
The perception of the Timberwolves as a franchise is that they are essentially a laughingstock. The team hasn't won a playoff series since 2004's win in the Western Conference Semifinals against the Sacramento Kings. Since joining the NBA in 1989, the Wolves have made 11 playoff appearances and have won a total of two series with one appearance in a Conference Final and no appearances in the NBA Finals.
The Minnesota Wild is beloved around what fans call the "State of Hockey." However, since its inaugural 2000-2001 season, the Wild has made 13 playoff appearances and have won four series with one appearance in a Conference Final series and no Stanley Cup Finals appearances.
Obviously the Wild have won two more playoff series but in general the teams' ineptitude in the postseason is very similar to the Timberwolves... so why is one team looked down on so much more than the other?
HUMAN FOODS THAT ARE GOOD FOR YOUR DOG
More From 98.1 Minnesota's New Country