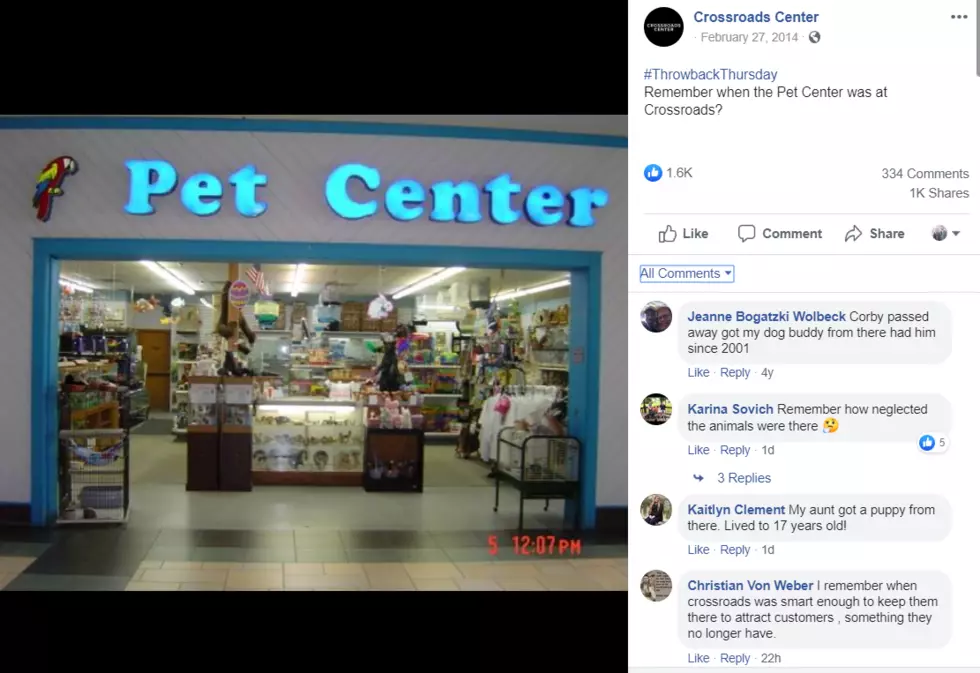 Throwback Thursday: Remember Pet Center at Crossroads?
Crossroads Center, Facebook
Crossroads Center posted a photo of Pet Center, a store that used to be in the mall. The photo was originally posted in 2014, but has recently been resurfacing on social media.
The Pet Center contained birds, dogs, cats, bunnies, fish, you name it. It was a high traffic area for many animal lovers and children. The post from 2014 has gained thousands of comments, shares and likes. Many online commenters shared their personal memories of when the store was in the mall.
Enter your number to get our free mobile app
Lacy Winter wrote, "I miss this place so much! I remember as a kid always going in there to talk to corby and look at all the animals they had."
Deb Pallies commented, "Loved this place. Got my first cocker spaniel there. So many good memories."
Nancy Jo weighed in, "Yes, I always used that place as a bribe to get my kids to be good then we would stop there before we went home. Miss it so much!"
Do you remember Pet Center at Crossroads? What store do you wish would come back to the area that's no longer open? Comment below!
More From 98.1 Minnesota's New Country