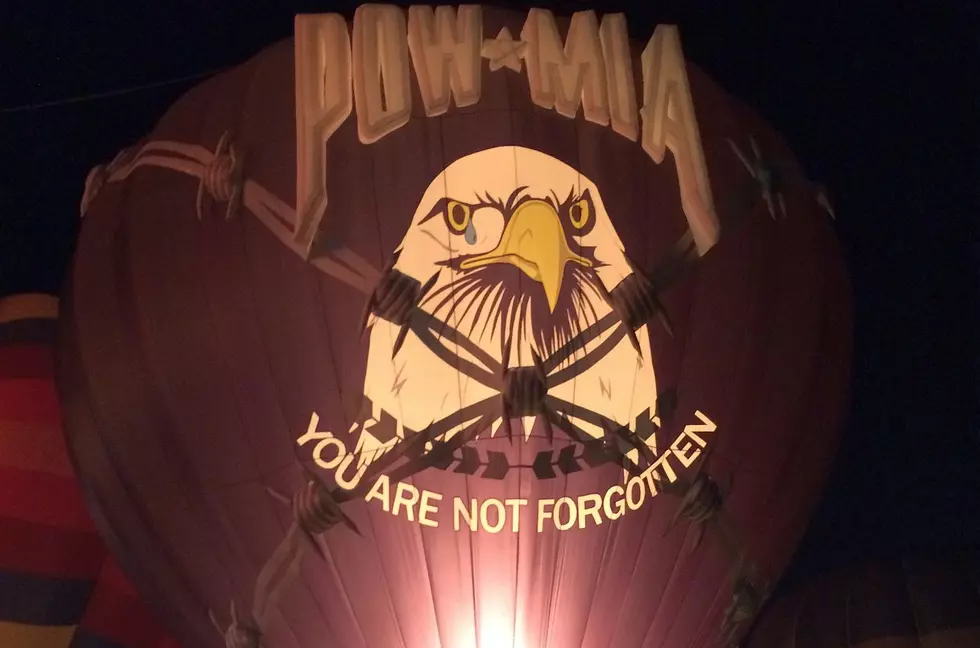 Thieves Steal $10K in Equipment from 'Freedom Flight' Trailers
Photo courtesy of Freedom Flight
WAITE PARK - A trailer break-in has grounded a popular local hot air balloon. Freedom Flight spokesman Luke Cesnik says the thieves broke into their trailers earlier this month while they were parked at McKay's auto dealership in Waite Park.
He says the more than $10,000 worth of equipment that was stolen is essential to flying the POW/MIA hot air balloons.
The two inflator fans that were taken out of the trailers basically are there to inflate the hot air balloons so that we can fly it.  So, with that those balloons are basically grounded.  We do have one left that they couldn't get out of the trailer.  Then they also stole a set of burners.
The Freedom Flight balloons are always a warm and popular float in the local holiday parades. Cesnik says, because they don't actually fly the balloons in the parade, you'll still see them this Friday in the Richmond parade and on Saturday in the Sauk Rapids parade, as well as next Saturday in St. Cloud's parade.
If you have any information about their stolen equipment you are encouraged to call Waite Park police at 251-3281 or Tri-County Crime Stoppers 1-800-255-1301.
More From 98.1 Minnesota's New Country