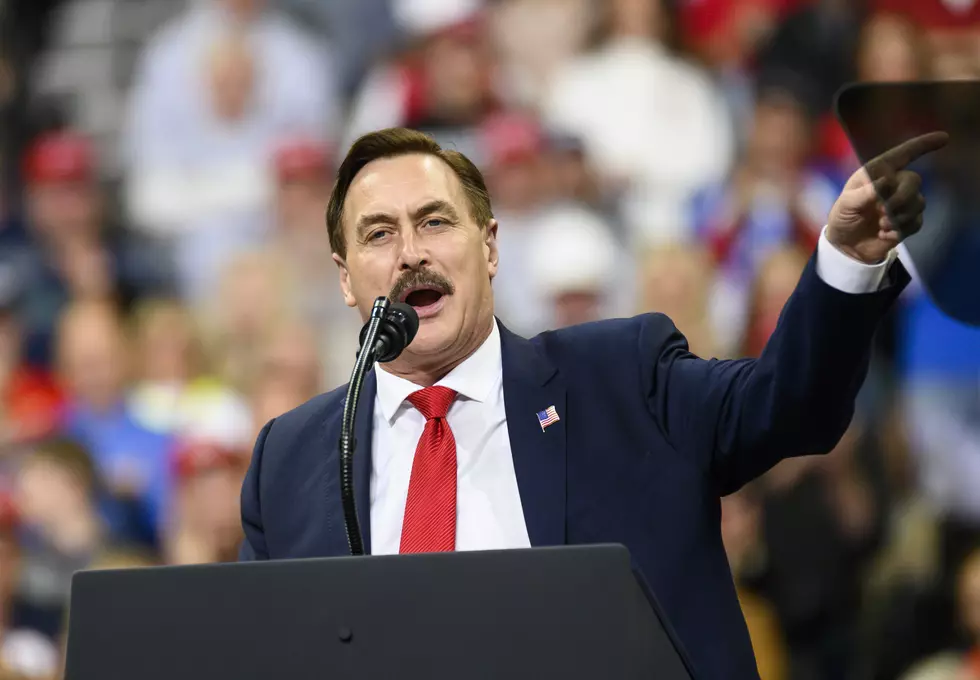 The MyPillow Guy From MN Thinks He Found a Cure for COVID-19
Getty Images
From slinging pillows to slinging cures for the pandemic sweeping the world, the MyPillow guy, Mike Lindell, is at it again.
On Monday, Lindell told CNN that President Donald Trump was "enthusiastic" about an unproven and untested oleander-based therapeutic for coronavirus that he and POTUS discussed in a White House meeting last month.
The interview itself was truly a mess. There was hardly a moment where the two weren't talking over each other. The interview starts off with Cooper pointing out all the flaws in Lindell's claim of having a "cure for COVID-19". Lindell doesn't have a medical background, he isn't a scientist, the product hasn't been widely tested, and he has a financial stake in the company.
There are a lot of wild claims made about tests that allegedly happened (as early as 2016?), this "miracle" drug being in the hands of the FDA since April, and Mike Lindell saying that "he doesn't care about the money".
My favorite part of the interview was when Anderson Cooper tells Lindell that he could be a snake oil salesman in the old west standing on a box selling an elixir. He isn't wrong. At one point the MyPillow "F" rating from the BBB was brought up as well.
I watched both segments of the interview, and it's just messy. It's like a train wreck that you can't look away from.
Enter your number to get our free mobile app
Coronavirus Risk Level by Activity
More From 98.1 Minnesota's New Country