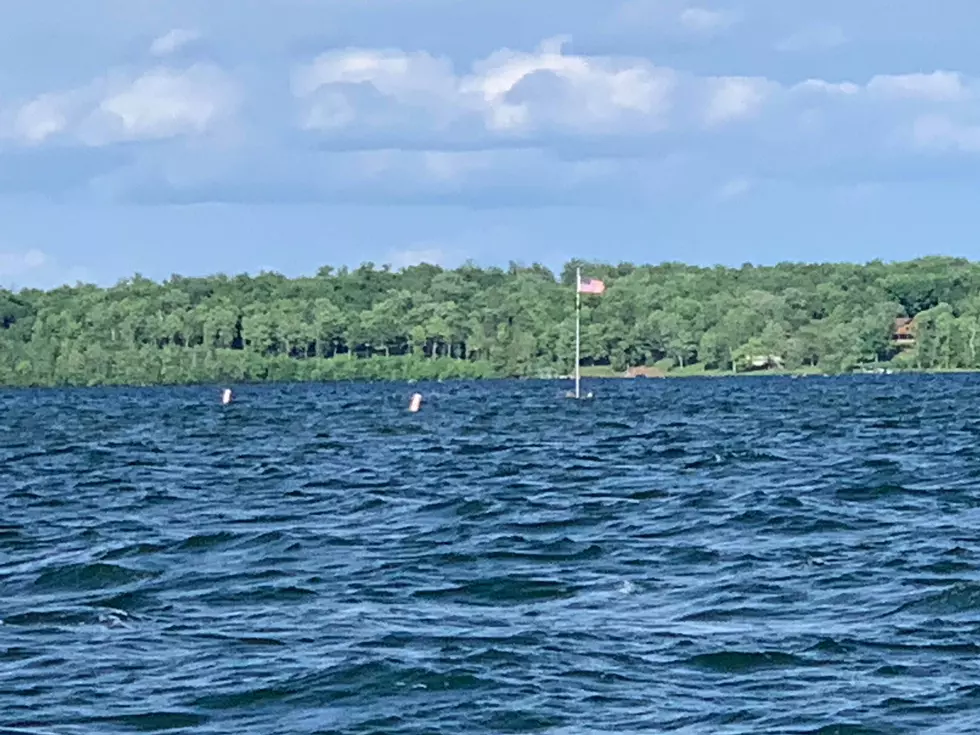 The DNR Wants Leech Lake's 'Flag Island' Moved From The Lake
Cory Graves
I spent the weekend at Trapper's Landing Resort on Leech Lake in Walker, Minnesota. One of the first things I noticed when we arrived was a flag pole and American flag seemingly flying out in the middle of the lake.
That flag is located on Little Pipe, or Flag Island. For the past 14 years it has been maintained by veterans as a tribute to other veterans. The memorial features an American flag that sits on a small island on the southeast side of the lake.
Also in 2018, the DNR said that once the boulders erode away or get moved by ice, and the flag falls over, that's it. Officials have said a solution would be moving the memorial to nearby Whipholt Beach which is public land and close to the flags current location.
Then in 2019 the Lyon family claimed the Netter's (the ones who built and maintained the memorial) were trespassing on Pipe Island, which the Lyon's own. Little Pipe or Flag Island, was once connected to Pipe Island but rising water levels over the years changed the lake's landscape. The Lyons wanted the memorial removed back in March of 2019, but it was still standing this June.
I was only on the lake for a few days, and grew attached to that unique little memorial on the lake. I can see why the locals really love it and want it to stay where it is. I got my fingers crossed a common ground is found and the memorial can live on weather in the lake, or somewhere close to shore.