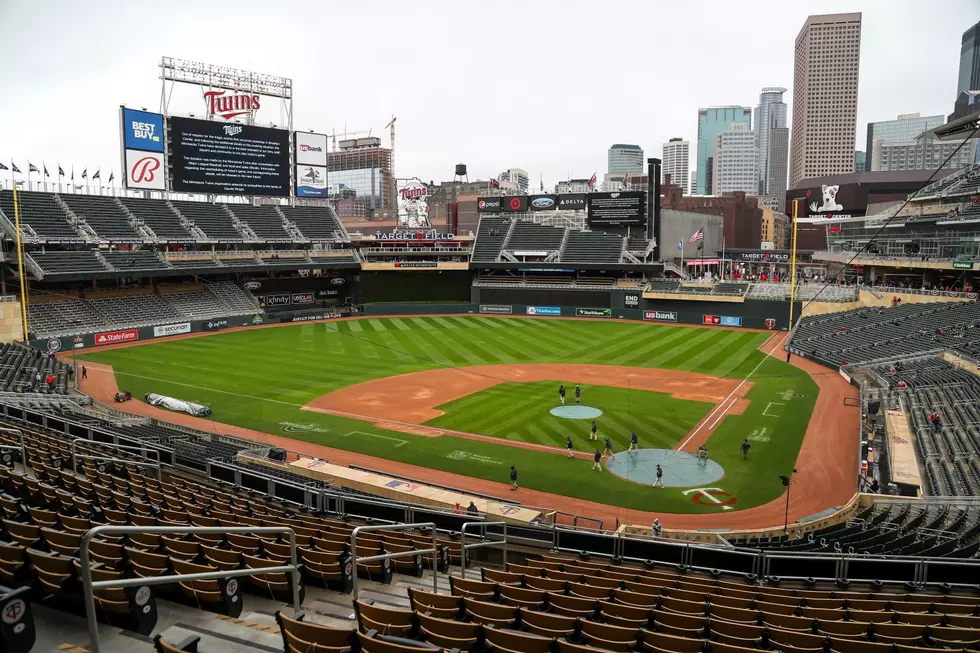 Target Field Offering New Food Items, More of a "MPLS/St. Paul Taste"
Getty Images
Twins season is upon us!  Finally, seemed a little touch and go there for a little bit.  But gratefully that was worked out.  So now, other than the actual games themselves, what else do people look forward to at a Twins game?  The FOOD, of course.
So, for the 2022 season, Target Field and their partners are offering some new food items.  The goal is to provide more of a feeling of the twin cities area.
From a press release:
"We've expanded our concessions offerings to include several new items from both longtime local partners and others who are new to the ballpark," said Pete Spike, Delaware North's onsite general manager. "We are looking to give fans a true taste of the Minneapolis-St. Paul region and be certain we have something for everyone.
Some of the new food items include:
MAC'S FISH (Minneapolis)  This is available at Townball Tavern.  Described as "hand-battered walleye with sea salt and jalapeño-lime tartar sauce".  If you are a walleye fan (and most Minnesotans are) you'll love this.
ROOTS FOR THE HOME TEAM (St. Paul)  This is available near section 101.  They will feature specialty salads that are youth driven and using ingredients that have been grown and provided by local farmers.
BUB's GOURMET AUSSIE PIES (Lake Elmo) Available near section 126.  This is a handheld pie.  Choices include Chicken Wild Rice or a Sloppy Joe.
SOUL BOWL (Minneapolis) Available near section 112. There's the Henry Sandwich - BBQ braised beef with coleslaw or the Summer Bowl BBQ braised beef and includes some Cajun corn.
There are several more options, you can check out the foods and descriptions here.  It does seem from these new options that there really is something for every palate.
See you at the game!  Play Ball!
Minnesota Twins Top Prospects Entering 2022
Look Inside This Jaw-Dropping Mansion for Sale on a Lake in Frazee
More From 98.1 Minnesota's New Country