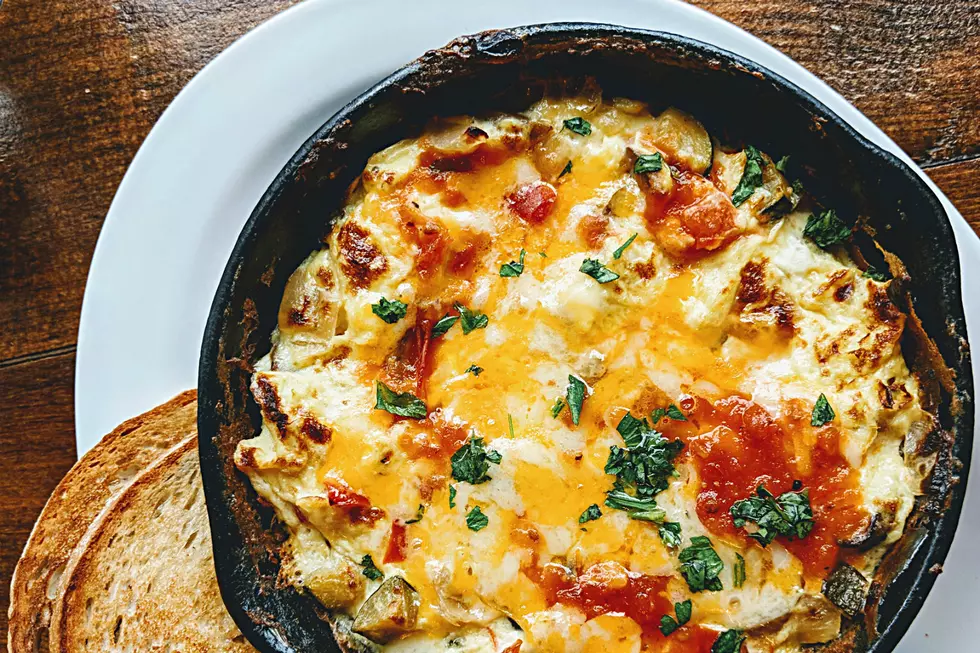 Super Sunday Breakfast Starter
Photo by Eaters Collective on Unsplash
GREAT RECIPE TO START YOUR WEEK
You might be planning big food stuff for SuperBowl Sunday...but there's nothing like a super breakfast to start your day off right.
INGREDIENTS
Cooking spray or 2 tablespoons butter
3 eggs
1/2 cup frozen or chopped fresh spinach
1 slice sharp cheddar cheese, or pepperjack cheese
Red or Green Peppers chopped, Optional
Onion, chopped, Optional
Mushrooms, Optional ( I prefer sliced shitake mushrooms)
salt and pepper to taste
INSTRUCTIONS
The key to making a great omelette is a great pan! Yes. So many people think they are doing something wrong when the omelette sticks to their pan, but the key is having a really great non stick pan, and using a little butter or spray before you start.
Heat your pan to mid high temp. Spray your pan, or melt 2 tablespoons of butter. When butter or spray are hot, that's when you begin.
Stir 3 eggs in a bowl until mixed well. Sometimes I take all of my veggies and add them to the butter to heat them up..so if you want, do this. Once they veggies are heated all the way through, remove them from the pan and put on a plate.
Add 2 more tablespoons of butter to your pan, (which does not need to be cleaned in between) and once the butter is bubbly, pour in your egg mixture.
Make sure the mixture is spread evenly throughout the pan. Lightly salt and pepper, as the veggies and added cheese will add more salt...so keep it light!
Enter your number to get our free mobile app
Once the egg is poured in the plate, take the veggies mixture and spread on one half of the egg in the pan. then take your slice of cheese, and break it up into small pieces and put on top of the veggies.
You want to watch the omelette closely. Sometimes I take a spoon and try to spread out any uncooked egg mixture to help it cook more evenly.
When the egg seems cooked, take your spatula to the side with No veggies, and flip over so the edge meets the edge of the other side..and press around the edge. This will help seal your omelette.
By the way...it's okay if it doesn't seal completely. It's still a delicious mess when it hits your plate.
Take a plate in one hand, and your pan in the other, and the omelette should slide right out onto the plate. If you want to be fancy, add a little sprinkled shredded cheese to the top of your omelette, or if you have salsa, it also makes a nice topping to drop a dollop of salsa on the top.
Try the recipe, and send your pictures to Kelly@minnesotasnewcountry.com.
&nbsp
10 Pet Peeves Only Minnesotans Understand
More From 98.1 Minnesota's New Country