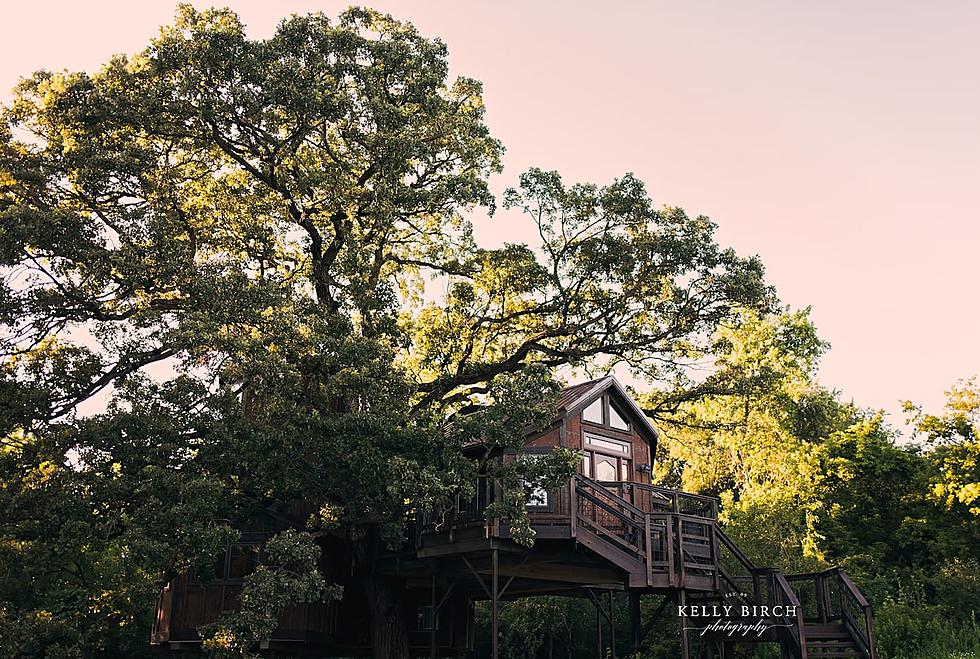 Stay In This Amazing 4 Level Cottage Grove Tree House
Airbnb, Treehouse hosted by Michael
There's something so magical and wonderful about a tree house when you're a kid. Maybe the draw is just having a space that's all your own. Or, perhaps it's a feeling of safety you get from being high up in the trees. Whatever it is, tree houses are undeniably awesome.
Enter your number to get our free mobile app
You can totally relive out your childhood fantasy with this amazing four level tree house in Cottage Grove, Minnesota. Stay the night or stay a week, whatever you'd like.
The tree house is listed on airbnb's website for $245 a night. It sounds steep, until you hear about what it has to offer.
This isn't just any tree house...no, sir. This four level tree house (yes, FOUR levels) is complete with two bedrooms, four outdoor decks, two fireplaces, a jacuzzi, full kitchen, dining area, living room , a bathroom and a partridge in a pear tree (kidding about that last part).
Honestly, the inside is utterly breathtaking. The living room is fully furnished with a beautiful crystal chandelier hanging from the vaulted ceiling parallel to a gorgeous stone fireplace.
The bathroom view is just as stunning. There's a huge Jacuzzi tub for two surrounded in stone with a tiled rain shower and granite counter tops.
You'll find more granite counter tops and chandeliers in the full sized kitchen. It also features the cutest breakfast nook ever!
The tree house sleeps up to four people, but it might be worth a solo trip or couples getaway. If you're on the fence, here are a few reviews from past guests.
Heidi said, "This place exceeds all expectations. It is amazing and for sure a bucket list item. If you see an opening in the calendar to book this, consider yourself fortunate and do not hesitate"
RaeAnne wrote, "The tree house is a magical place to escape from the "real" world. The gentle swaying of the tree rocked us to sleep. Definitely a must stay for everyone!"
Brendan wrote, "I had really high expectations for this treehouse, and waited over a year to see it. It was worth the wait."
Most Expensive Home For Sale In Central Minnesota
More From 98.1 Minnesota's New Country