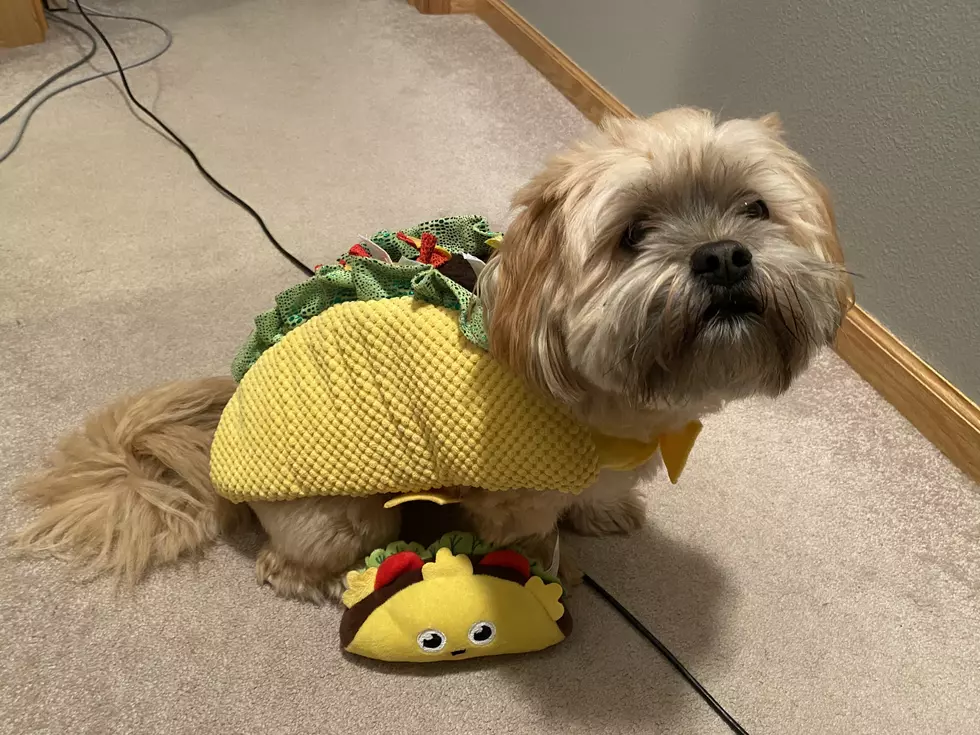 St. Joseph Hosting Dog Halloween Costume Contest
Abbey Minke
If there is anything in this life that I love, it's a dog in a Halloween costume. My dog Norman has got his own themed homemade costume the past few years. As my own costumes get more and more extravagant, so do his.
If you love costuming your dog as well St. Joseph has the perfect event for you:
Start thinking up the coolest Halloween costume and you and your dog could be the first winners of the Dog Halloween Costume Contest! Dog loving judges, as well as treats for dogs and people too!
The event is taking place Sunday, Noveber 1st. The dog walking parade will be taking place at 10:45 am at Flour & Flower and judging will be at 11 am. There will be prizes for the pups in 1st, 2nd, and 3rd place, but no one goes home empty-pawed. There will be treats for all.
Event organizers are asking all humans to wear a mask and maintain social distancing during the event as to keep everyone safe and COVID-19 free.
The hardest part of this for me will be deciding what my dog is going to be. Do I go back into the archives to find a classic like his taco shell, or Toad costume? Or do I get out the sewing machine and start crafting like a madwoman? And do I dare try to create a matching look for myself? I think we all know the answer to that last question (yes).
Whatever your pup dresses up as this year, I can't wait to see it at this costume contest. What a fun way to spend Halloween weekend! Now where did I leave my hot glue gun...
Enter your number to get our free mobile app
Everything in my CDC Friendly Trick or Treat Bags
More From 98.1 Minnesota's New Country