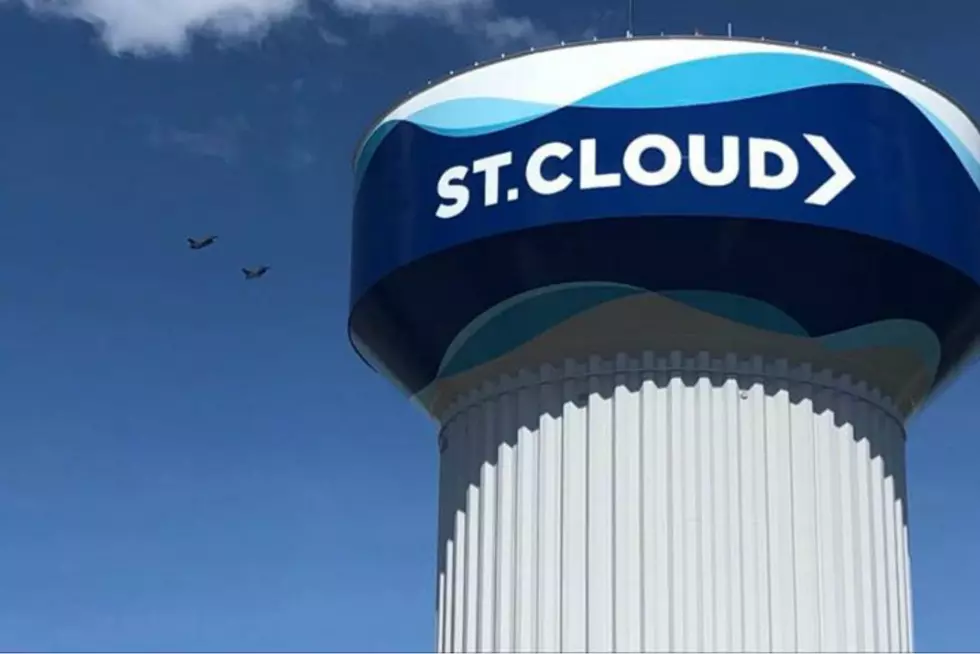 St. Cloud Has the Best Tasting City Water in the State
(Photo: Tina Hemmesch)
As I was working out at the YMCA in St. Cloud last night I needed to fill up my water bottle. I couldn't help but notice the brightly printed signage at eye-level bragging up how tasty the city water is.
As an avid water drinker, I can confirm that the water I had in my bottle from the YMCA was really good. It wasn't overly metallic or mineral-y, and was pretty smooth. Water drinkers know what I'm talking about.
Of course I had to do deep dive into this sign to confirm the claim of it being the best tasting water in the state. This claim is based on a taste test that happened at the 2016 Minnesota State Fair:
The city has won the "People's Choice" award for best tap water.

Public Utilities Director Pat Shea says it was a blind taste test of about 20 cities.
That year, St. Cloud's tap water went on to compete in the national American Water Works Association contest in Philadelphia. Before 2016, St. Cloud won the statewide tap water taste test in 2011.
It makes sense that we won the award in 2016, the city has invested more than $25 million in the water treatment facility in the past decade. Plus the water is pulled from the mighty Mississippi itself:
The City of St. Cloud uses the Mississippi River as the source for drinking water. The drinking water provided to customers continues to meet and exceed drinking water quality expectations set by the Minnesota Department of Health (MDH).
I'm glad I had to fill up my water bottle at the gym tonight. I feel like I learned a lot, just because I was thirsty. Stay hydrated!
Enter your number to get our free mobile app
Minnesota's 10 Favorite Things About Weather
More From 98.1 Minnesota's New Country