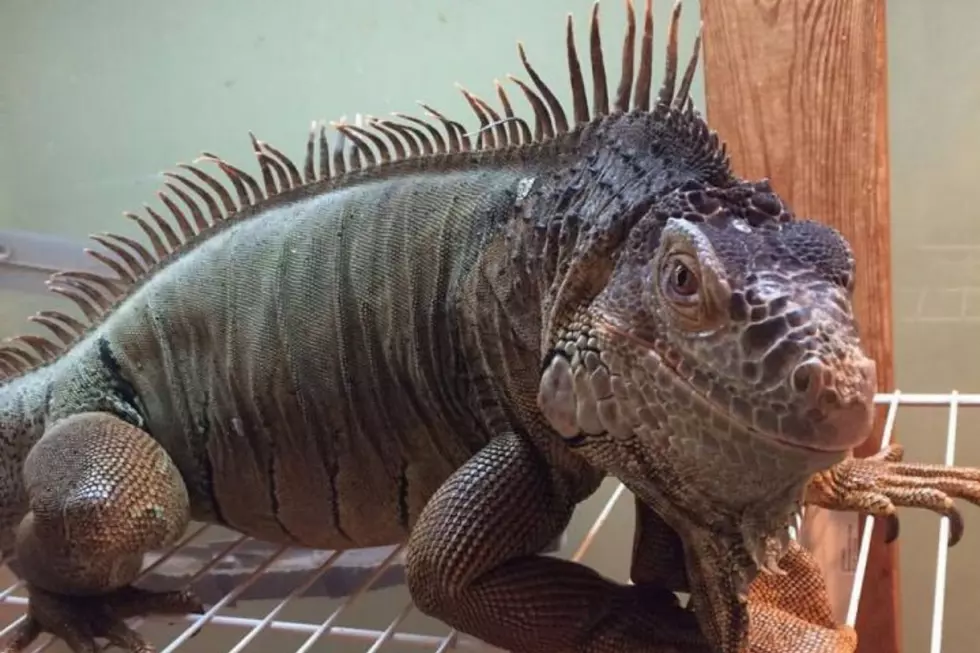 Six Iguanas are Looking For Forever Homes an Hour From St. Cloud
Resource for Iguana Care and Adoption via Pet Finder
If you have a kid that has been begging you for a pet iguana, this might be a sign from the universe.
There are currently six iguanas up for adoption on PetFinder.com. All iguanas are currently under the care of the Resource for Iguana Care and Adoption based out of St. Paul, Minnesota.
They can live 10-12 years in captivity, and getting up to 20 years with proper care isn't uncommon
They can be difficult to tame and need to be handled often
They can get up to 20 pounds and reach seven feet in length
An adult iguana's tail is strong enough to break a human bone
Their living space needs to be about 85 degrees for them to be able to digest food
That being said, let's meet these iguanas that need homes!
Enter your number to get our free mobile app
Six Iguanas An Hour From St. Cloud Need Forever Homes
Foods That Could Kill Your Dog or Make Them Very Sick