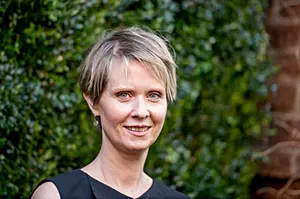 "Sex In The City" Star Running For Governor
as loPhoto by Roy Rochlin/FilmMagic
SEX IN THE CITY STAR RUNNING FOR GOVERNOR
Cynthia Nixon...You know her as Miranda Hobbes from Sex In The City...Well! Miranda Hobbes is running for Governor of New York.  Yes! One of the most popular television shows turned into a movie about sex...in the city. why not?
When I first saw this, I thought, oh boy...here we go again. Another star using their star power to say they know something about running our country; or city; whatever. However; when I dug a little deeper, I learned that Cynthia has been involved in politics for quite a long time.
NIXON WANTS MORE FOR THOSE IN POVERTY
She was lobbying for same-sex marriage in 2011. The Mayor of New York in 2014 chose her to be on the advisory board for The Mayor's Fund To Advance New York. It was based on raising funds for education, health and the arts.
Most recently she's fighting for fairness for all New Yorkers. She has a video on her website that talks about things she's witnessed in the state. She wants better public schools for her kids and others; she wants fairness and equality for all.
Is she capable of getting the job done? If you'd like to learn more, click HERE to take you to her website.  Who knows; she might be Governor of New York, and maybe the Next President of the United States.