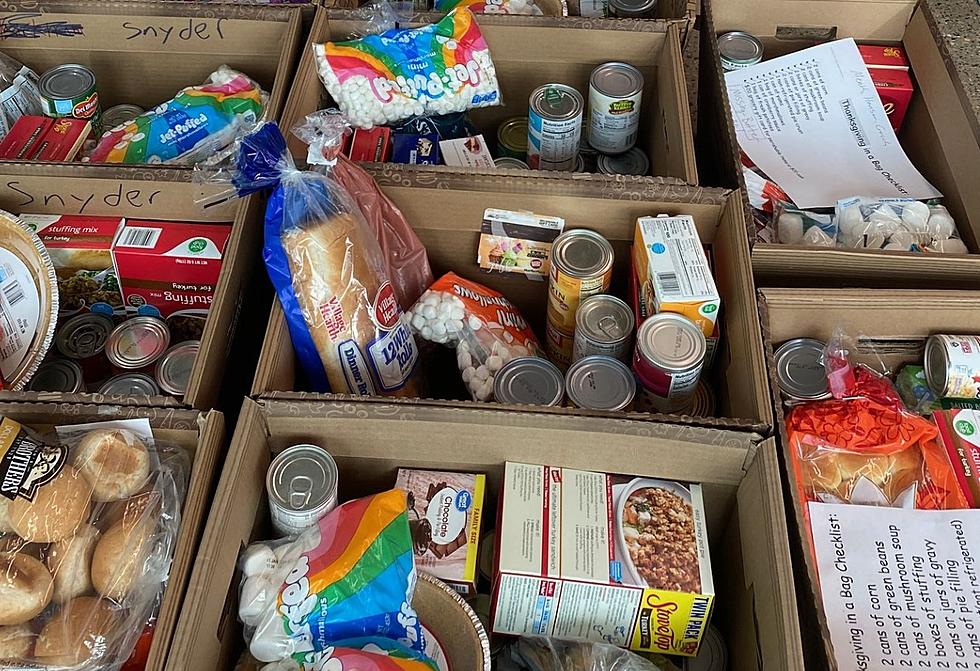 Sartell-St. Stephen Students Providing Thanksgiving In A Box
Karrie Fredrickson, Sartell-St. Stephen High School
SARTELL (WJON News) -- High School students from Sartell-St. Stephen are trying to make Thanksgiving a little happier for some district families. Students have been putting together food boxes for their annual Thanksgiving In A Box food drive.
They collect food from a provided list for two weeks and put it into a care box for district families in need. The Student Council sets up the annual food drive every year, and Student Council Advisor Karrie Fredrickson says they do a lot of work:
"They coordinate it, and they organize getting the boxes and what are the lists, making sure to check expiration dates on the things that we received, and kind of make sure every box actually has what's actually in it, and then helping Mr. Peterson get those assembled to send those out."
Fredrickson says the students will collect food through Friday, and Assistant Principal Nick Peterson will deliver the boxes once they are ready. She also says the public can take part by going to the district's web page and using the link or QR code there to donate. You can find the QR code to donate below.
This $1 Million Home in Sartell Has an Indoor Basketball Court
Check Out Sartell's Country Lights Festival
St. Stephen, Minnnesota in Pictures
More From 98.1 Minnesota's New Country