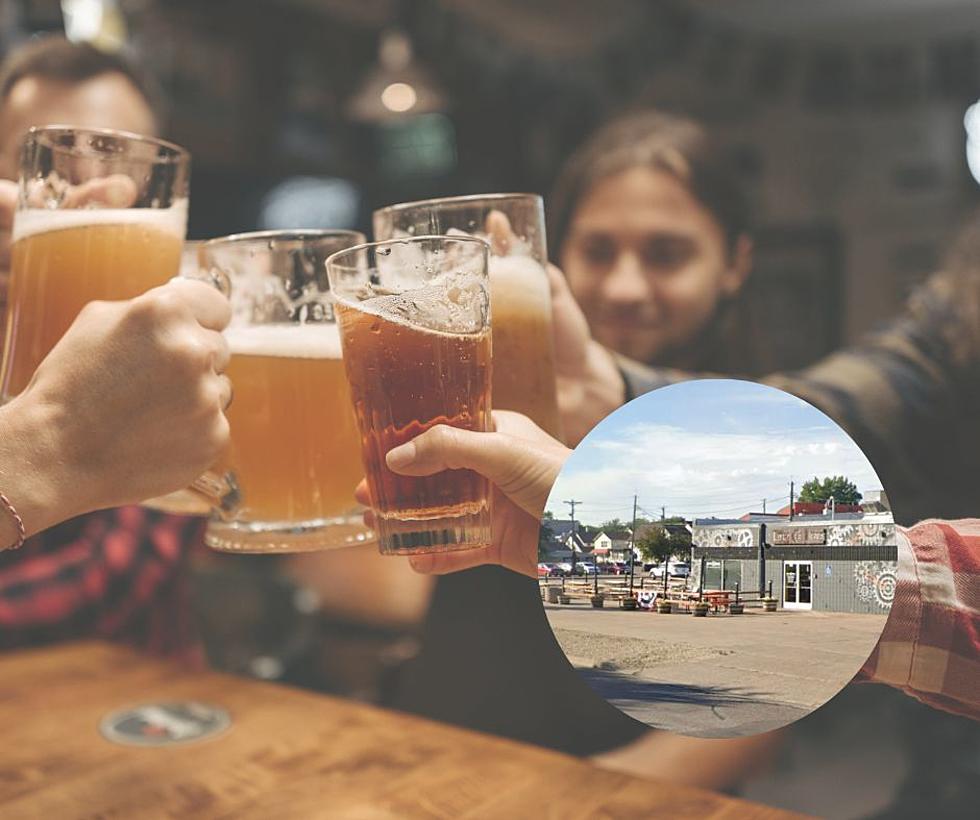 'Rising Interest Rate' 1 Reason For Central MN Brewery's Crowdfunding Effort
Image Credit Canva & Google Maps
Since the pandemic, many businesses both here in Minnesota and elsewhere have felt the pinch. One Minnesota business, Rustech Brewing in Monticello, has reduced hours and its physical footprint to stay open. Even after doing that, it appears that the brewery, which turned to only offering take-out beer a few weeks ago, still is having financial troubles, and is now turning to crowdsourced fundraising to get over its financial hurdle.
According to the GoFundMe page that the owners started:
Hi,
As many of you know we have made the difficult decision to stop on-site sales in the Taproom Monday 10/23 and do off-sale only (for now).
Our goal is to open back up to the public during the spring or sooner if we get our expenses under control and make changes.
We are looking to raise $50,000 in capital to keeping the brewery afloat.
"Since the pandemic, we have struggled to stay afloat," attributing to the challenges of rising interest rate on our SBA loan, raw-materials inflation prices, and increasing utility prices have caused financial stress on our business.
SBA -Small Business Administration loans come through a private lender with the federal government's backing. The loan rate, however, can float. Our loan initially was for about 7 percent. "Right now," "it's at 11."
Below is a breakdown of our Goal
• Building Mortgage $3970
• SBA/Other loans $10000
• Lost revenue $10000
• License fees $1750
• Utilities $6225
• Working Capital, Payroll, insurance $6000
• Raw materials to brew your favorite beers to open our doors again - $10,000.
We haven't given up yet! Penny and I have been brewing and filling Crowlers to go of your favorite beers and new beers. We have a website for the online ordering live again. And what hours we will be open for Crowler pickup. You can also walk in to purchase crowlers to go whenever we are open. Special releases starting soon!
So Please continue to support us by pickup your favorite beers. Watch as Sniper, Blue Polar, Sweet Inferno, Javamel and Five Furlough come back into the line up along with other new favorites.
We hope you will support our GoFundMe Raise.
Cheers and Thank you
Owners
Bill & Penny Burt
Rustech Brewing Company
Million Dollar Homes! Check Out This 'Palatial Paradise' For Sale In St. Cloud
The housing market still seems to be going pretty strong, nothing like the last 2-3 years when homes lasted just hours on the open market, but there are still plenty of homes listed for sale in Central Minnesota. One of those homes is a million-dollar listing right here in St. Cloud. The home is described as 'an exquisite palatial paradise', and the photos online seem to prove it.
Gallery Credit: Listed by: Christopher Hauck Coldwell Banker Realty
LOOK: Biggest Tornadoes in Minnesota of the Past Decade
Gallery Credit: Stacker
Come Visit Cold Spring With Us in Pictures
More From 98.1 Minnesota's New Country