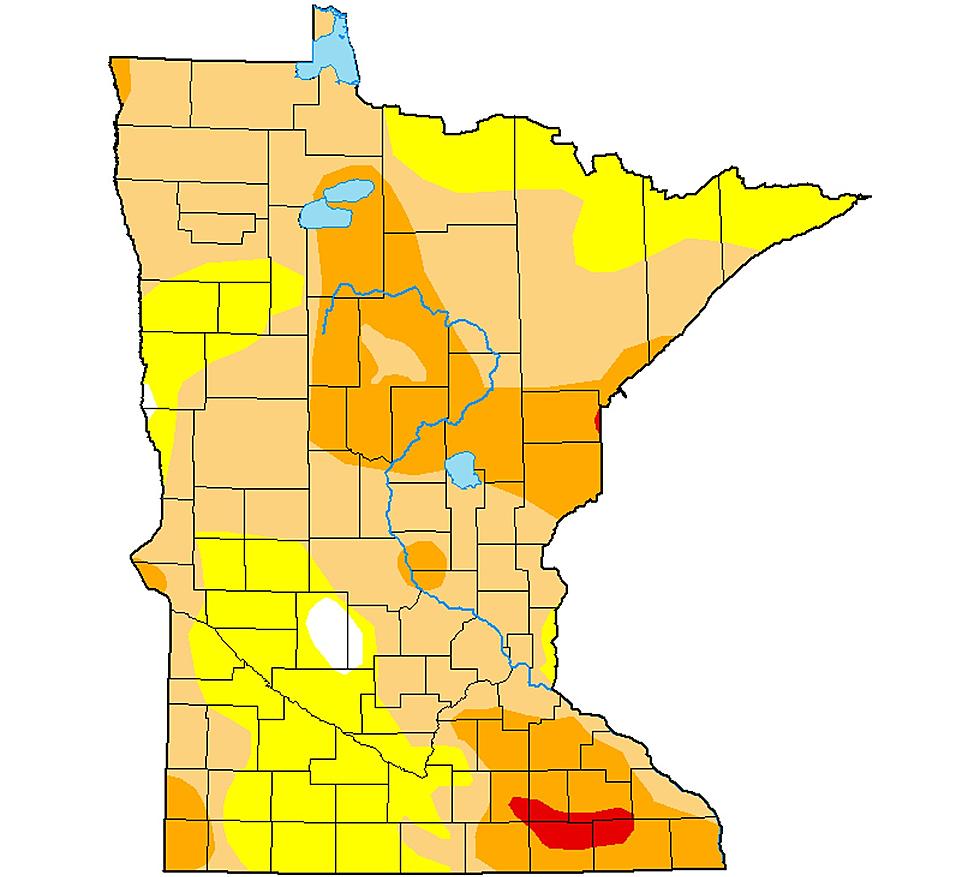 Recent Rainfall Eases Minnesota Drought Conditions
U.S. Drought Monitor
UNDATED (WJON News) -- Some significant rainfall Sunday and Monday has eased some of the drought conditions in Minnesota.
The 2.28 inches of rain in St. Cloud means the dry conditions have improved from extreme drought to severe drought in the Tri-County area.
Most of Stearns County is in a moderate drought with the eastern sliver of Stearns County and a good portion of Benton and Sherburne Counties still in the severe drought category.
Approximately 73% of Minnesota is in a moderate drought and nearly all of the state is considered abnormally dry.
---
READ RELATED ARTICLES
---
LOOK: 50 Photos That Show Madonna Being Absolutely Iconic
Born Madonna Louise Ciccone in Bay City, Michigan on Aug. 16, 1958, Madonna rose to fame in early 80s following the release of her self-titled debut album. She would then go on to release a string of hits earning the moniker the "Queen of Pop." As much as Madonna is known for her music and acting roles, she also is an icon in the fashion world having adopted several looks through the years. Here is a look back at Madonna in the late 1970s through today.
LOOK: Go Inside Frank Sinatra's Private Desert Hideaway
For some, Frank Sinatra was the epitome of cool. It's no surprise his secluded California desert hideaway matched his persona. The sprawling property, which is currently on the market for just under $4 million is like look at the time capsule of a resort in the late '60s/early '70s.
LOOKING UP: 40 Breathtaking Images Of The Perseid Meteor Shower Around The World
According to
NASA,
the Perseid meteor shower is "considered the best meteor shower of the year." The show typically peaks mid-August. For 2023, the shower peaked around the world between Aug. 12-14. The latest edition of the meteor shower created an extra special light show in the sky. Here is what the Perseid meteor shower looked like across the globe.
More From 98.1 Minnesota's New Country