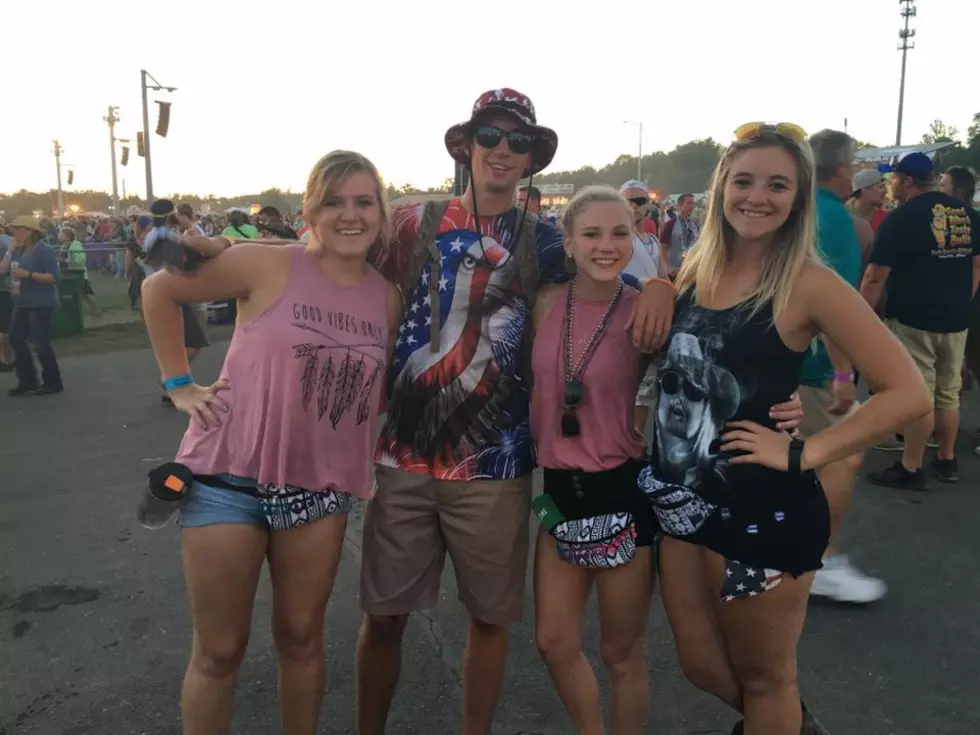 Prepping for WeFest? Don't Forget These Things!
See, fanny packs are cool at WeFest!
It is WeFest packing weekend! Pull out the duffel bags and load them up with these things!
Sunscreen and Aloe - Shade isn't existent in some camp grounds. Be prepared.
Crocs or flip flops that can double as shower shoes -The showers on the campgrounds can get kinda grimy... don't risk it.
Snacks that don't need to be kept cold - Cheez-Its, Ritz Crackers, fruit snacks, potato chips, anything like that! Sometimes you need something salty to soak up some booze.
Pre-made sandwiches - Make a bunch of sandwiches ahead of time and wrap them in Ziplock bags or plastic wrap. That way they are ready to go when you need them! Just don't go too heavy on soggy add-on's like mayo. Stick to meat and cheese.
A case of water - Hydration is important.
A Big Drink Cup - If you don't drink beer or any other canned or bottled beverage, this is a must-have. A big insulated cup can be filled up and last the entire duration of a walking adventure!
Portable Cooler - Last year I saw so many people load up rolling coolers and drag with them through the camp grounds. If I were you I would Amazon Prime this one and have it ready to go by Thursday!
Fanny Pack - Everyone has them there, they are functional and cool.
Extra Socks - This is crucial. If you over pack any one type of clothing, make sure it is socks. Boots don't breathe well, especially when it is 80 degrees and sunny.
Don't over do it on clothes - Last year I ended up wearing the same shirt almost every day, and no one cares. Don't pack 8 different outfits, you don't need them. One outfit a day should be just fine!
External Battery - Phones can die fast, pick up a cheap external battery you can keep with you. You never know when you'll need a pic with a guy in a banana suit!
If you still need WeFest tickets, get them here! See you in Detroit Lakes next weekend!