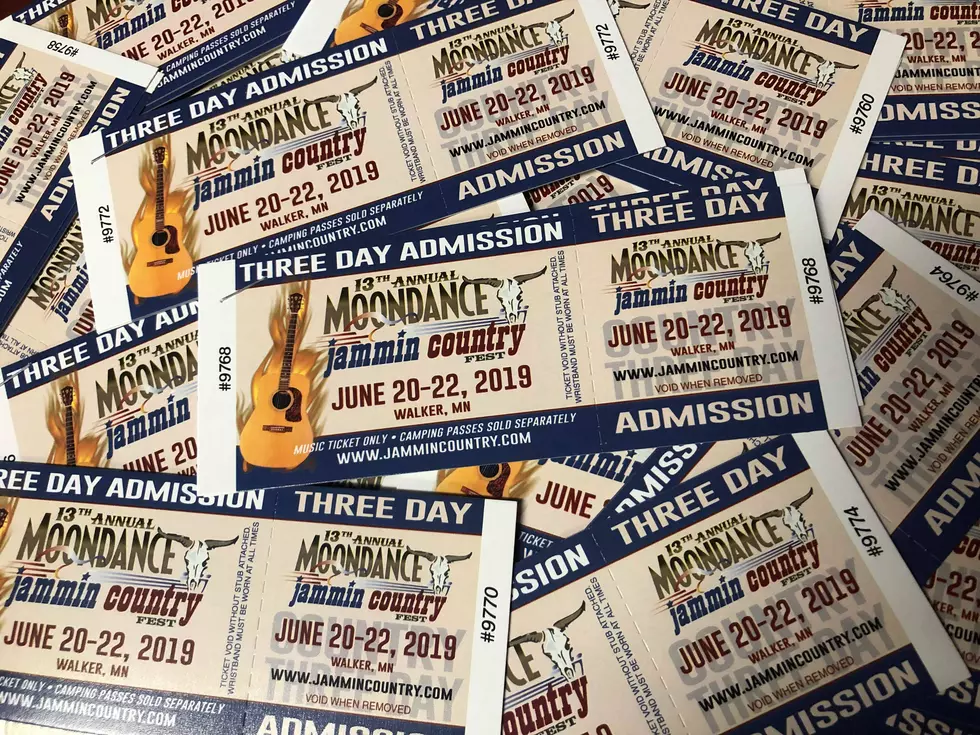 Play 'Ticket Tag' to Win Moondance Jammin Country Fest Tickets
Abbey Minke, Townsquare Media
If you want to see Kane Brown, Brother's Osborne, Neil McCoy, Runaway June, Jordan Davis, Blackhawk and more just be listening to 98.1 a little after 2 PM when we kick off Ticket Tag!
How To Play:
It will start with Abbey asking for caller 10 around 2:15 PM to win three-day passes into Moondance Jammin Country. Caller 10 will win a pair, then pick a number between 1 and 10. That number of caller will win a pair too! And we will keep repeating throughout the 2 PM hour.
This is happening Tuesday through Friday starting on June 11th. Be ready to win your way into Moondance Jammin Country Fest with 98.1 Minnesota's New Country!