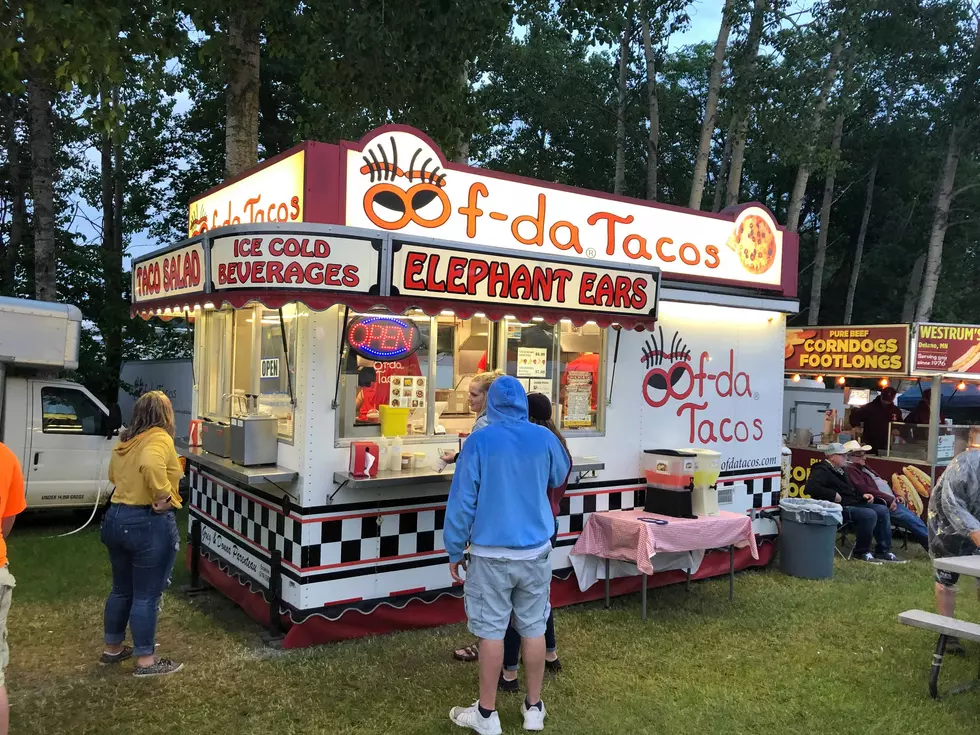 OOf-da Tacos Are a Minnesota Fair and Festival Must-Eat
Abbey Minke, Townsquare Media
This past weekend Moondance Jammin Country Fest took over Walker, Minnesota. I had a couple of first time Jammers with me for it this year, and as we were doing our initial walk around the grounds, my friend Lindsey and I noticed the OOf-da Tacos trailer and both gasped in excitement.
OOf-da Tacos is an absolute delicacy at Minnesota festivals. They are elephant ears (fry bread) topped with taco meat, lettuce, cheese, olives, and sour cream. The flavors and textures all work together in absolute perfect harmony. You'll never look at a normal taco the same way again.
Based in the small town of Erskine, Minnesota (real small, the population is just over 500) Parenteau's OOf-da Tacos has been a family business traveling through Minnesota for 37 years. OOf-da tacos travels the state in two mobile stands, and if you are lucky enough to catch one of them at an event you are attending, consider yourself blessed!
More From 98.1 Minnesota's New Country