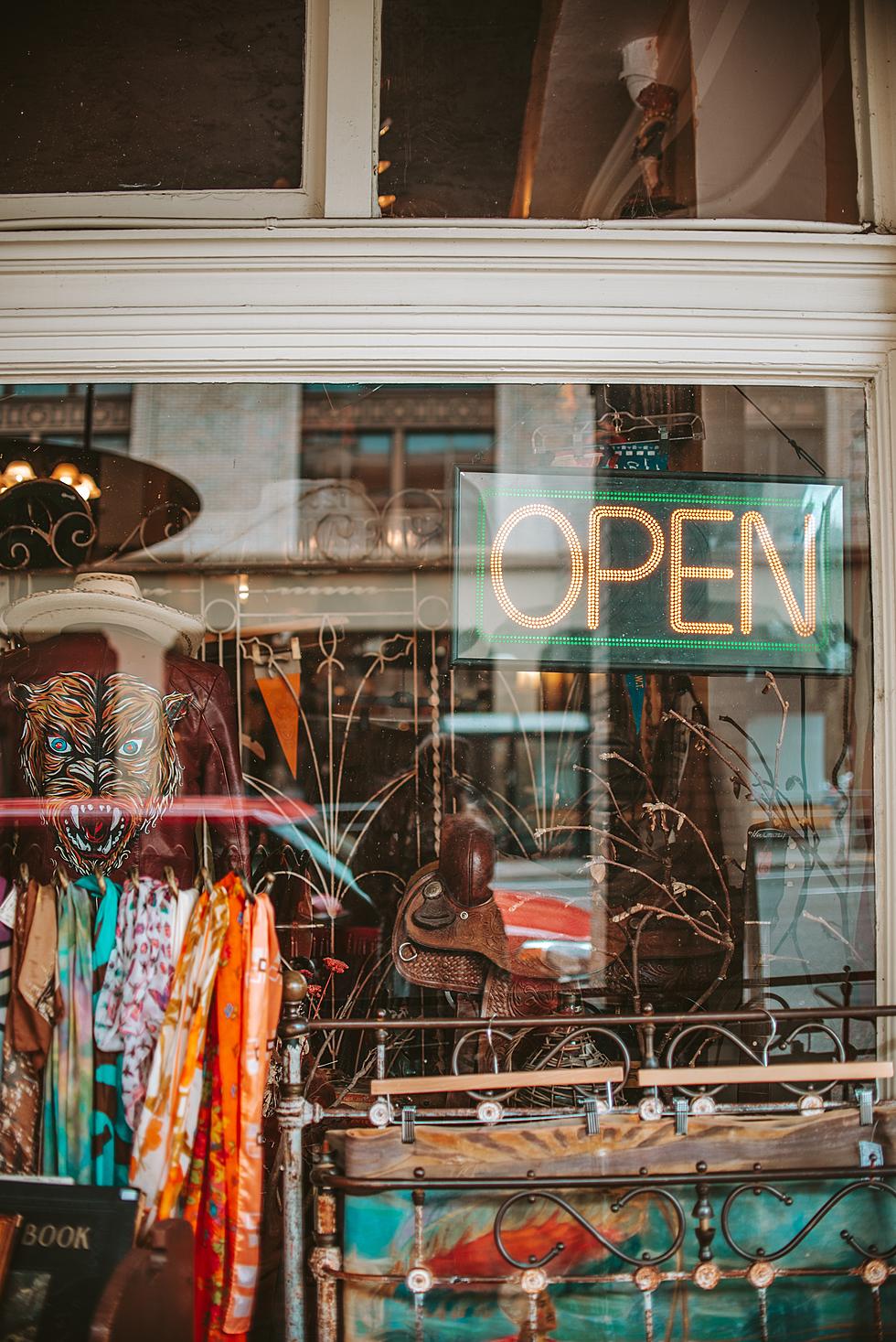 Need A Deal? Here Are The Top-6 Rated Thrift Stores In Central MN
Image Credit: allison christine via unsplash
With the cooler weather on the way, you might have started pulling out your hoodies and winter clothes in anticipation only to find out that they aren't fitting as well as they did. Or maybe you are looking for some vintage clothes for a Halloween costume, rather than spend big on that costume or something you don't 'love' heading to a thrift store is a great way to get something that works for you. So if you are looking for some deals, I've got the top-6 rated thrift stores in the area according to Yelp.com
The top-rated thrift store on Yelp is Wacosa's ThriftWorks in Waite Park. One of the reviews left online stated that:
"Probably my favorite thrift store in the area. Generally, they have the most reasonable pricing on items. (Lately the NWT clothing items, Under Armour apparel and Legos are WAY too high). They have the friendliest staff of any thrift store I have ever been to. That, as lone, is a reason to go back. However, their mission of providing vocational opportunities for people with disabilities is an even better reason to visit and donate." Tom S
ThriftWorks has a 4+ star rating on Yelp, and is located at 310 Sundial Dr in Waite Park.
The next thrift store on the list, according to Yelp, also has a 4+ star rating. Rush Boutique is located in downtown St. Cloud. One reviewer was really excited about the name-brand clothing that they had found!
"This is a great boutique with excellent deals on name brand clothes and accessories. A great selection of like new formal/prom dresses and casual wear. All sizes and fabulous atmosphere with jazzy music. Daughter and I go here every chance we get to see what new arrivals they have." J G
Rush Boutique is located at 805 W St Germain St in downtown St. Cloud
With a 3+ star rating for local thrift shops in our area is the Goodwill Store in Waite Park. I think in general people know what Goodwill offers, and some people might rate it more harsh than a smaller chain or an independent business. College students should take notice of this online review:
I really like this goodwill. I would specifically recommend it to college students working on outfitting their new dorm or apartment with kitchenware, because you can get very high quality stuff for great prices. - Nick W

 
This Goodwill is located at 50 2nd Ave S in Waite Park.
Another local thrift store to make the top-6 highest ratings on Yelp for local thrift stores is the Clothes Mentor located along Division Street in St. Cloud. One online review dropped some pretty big name brands that were found here.
Owners and staff are super friendly! I always find great items and brands at tremendous deals. Especially amazing selection on name brands like Kate Spade, Coach, Tori Burch, Lululemon and Lily Pulitzer. Personal shopper service saves tons of time! I signed up for their loyalty program have done well with coupons. - Angie
Clothes Mentor is located at 3415 W Division St Ste 142 in St Cloud.
The last thrift store that made Yelp's Top-6 in terms of being highly rated local thrift stores was Another Man's Treasure in Becker. Hudson on Yelp was at Another Man's Treasure recently and he summed the store up pretty well in his review.
This is the best place for anyone and to find anything from snowmobile gear to hunting gear and all sorts of good stuff for u to buy a a cheap price new and users stuff I go there a lot and the works are super nice and helpful and will always great you with a smile I just recommend going here to find tools and video games toys sports stuff snowmobile s and vehicle parts - Hudson
Another Man's Treasure is located at 13090 1st St in Becker.
There you have it, Yelp's Top-6 rated thrift stores in our area, you can learn about each store's hours and see all of the reviews by heading here. 
Do you have a favorite that didn't make the list? Let us know using the chat feature on our app!
Come Visit Farming, MN With Us in Pictures
Come Visit Roscoe, Minnesota with Us in Pictures
Come Visit Buckman, Minnesota in Pictures
More From 98.1 Minnesota's New Country