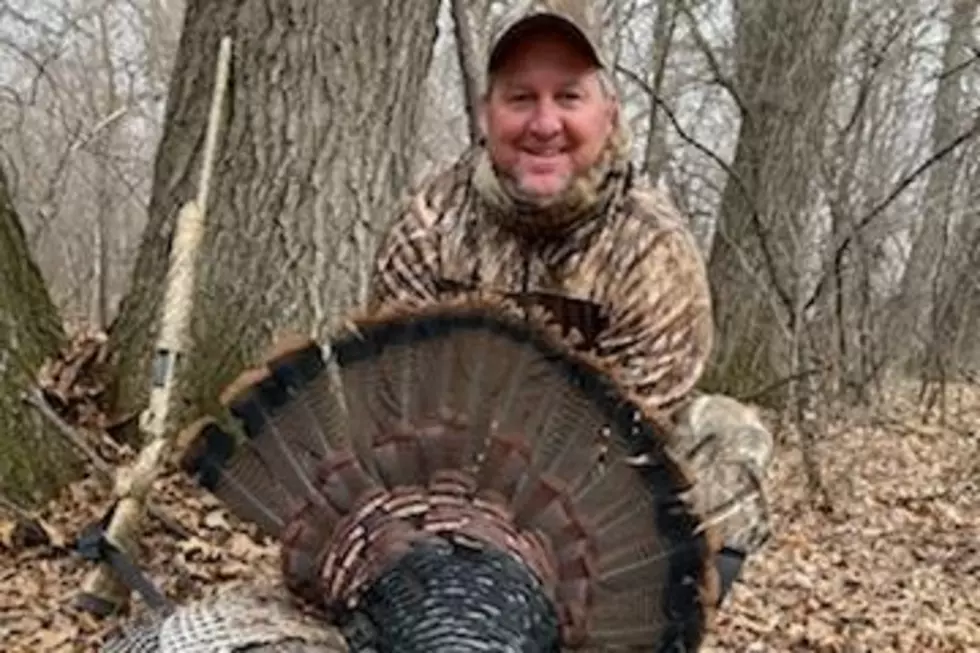 MN Turkey Hunting Numbers Are In and They Are Surprising
photo courtesy of Glen Schmitt
The Minnesota DNR has released their full turkey hunting harvest numbers for the recently completed season.  Glen Schmitt from Outdoor News joined me on WJON.  This year's totals were the 2nd most behind only the 2020 season which Schmitt recalls had the most licenses sold because many people chose to turkey hunt due to the pandemic.  The total harvested this spring is 13,652.  The record set in 2020 was 13,991.
Schmitt says all in all it ended up being a pretty good turkey season despite a slow start in harvests and licenses sold.  He says the long winter contributed to the slow start.  Turkey hunting is split up into multiple seasons each spring.  Schmitt says the first 2 seasons were slow but license sales and turkeys harvested exploded during the 3rd and 4th seasons.
Warm weather continuing throughout Minnesota which means little has changed in regards to fishing strategies and successes.  Schmitt says he's still using leeches and minnows while other anglers are incorporating nightcrawlers to success in catching most fish species in the state.  He says despite the lack of rain water levels are still close to normal and fish can continue to be found along weed lines, on mud flats and basins in 10-15 feet of water.
The poor air conditions throughout the state during the last couple of days has caused less people to get out and fish.  The air quality has been impacted by the wildfires in Canada.  Schmitt says he's heard reports in northern Minnesota of people pulling off the lake at 8:30 p.m. due to darkness caused by the wildfires.
If you'd like to listen to my conversation with Glen Schmitt it is available below.
40 Things to Do in Central Minnesota This Summer
More From 98.1 Minnesota's New Country