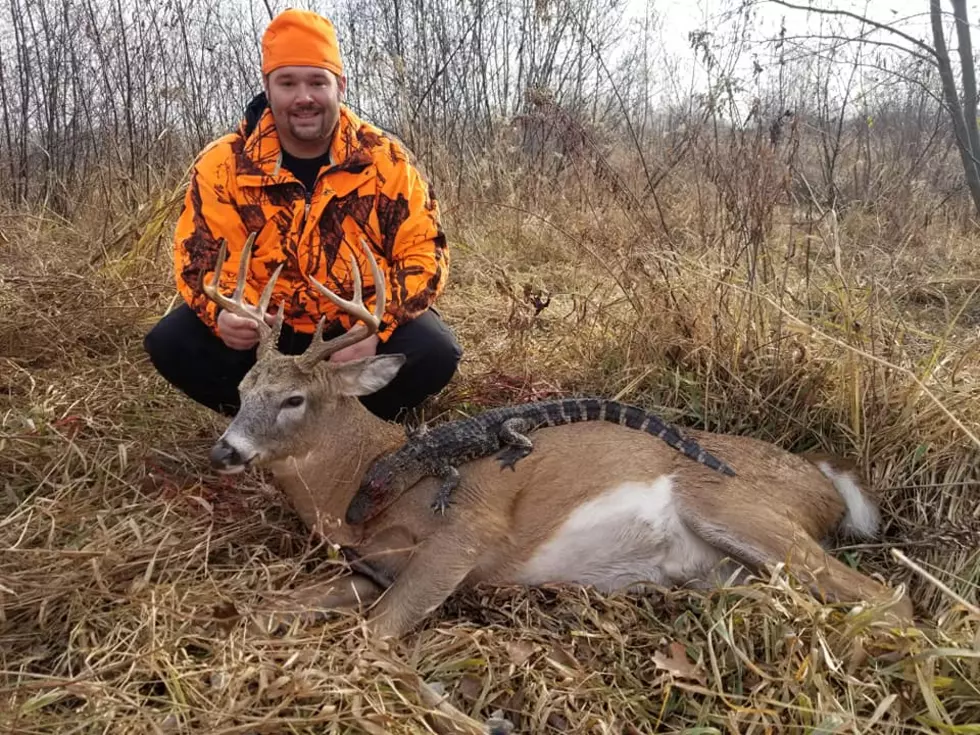 Minnesota Hunter Bags a Buck and an Alligator on Opening Day
Cory Klocek
Who knew that hunting in a different zone would have one hunter harvesting a completely different species. Opening morning of firearms season in Minnesota was extra exciting for Cory Klocek of Bladwin, MN. He got his first-ever deer with a shotgun, as well as an alligator.
In a post to Facebook with over 43,000 shares, Cory shared the story of his opening morning hunt:
As I'm walking around a pond, tracking my deer, I look down to see a 3 foot alligator 10 feet in front of me. After contacting the game warden, I was informed I could shoot it. No clue how it got there, or why. I'm guessing someone had it as a pet and released it when it got too big. Either way, only in 2020 can you go out to sit for deer gun season opener in Minnesota and shoot an alligator.
Cory went on to say that he plans to mount his 10-point deer and the alligator together for a truly one-of-a-kind taxidermy piece, and a great conversation starter for anyone who enters his home.
This will for sure be a story that will be told around deer camp for years to come. Congratulations Cory!
Enter your number to get our free mobile app
The 10 Commandments of Deer Hunting in Minnesota
More From 98.1 Minnesota's New Country