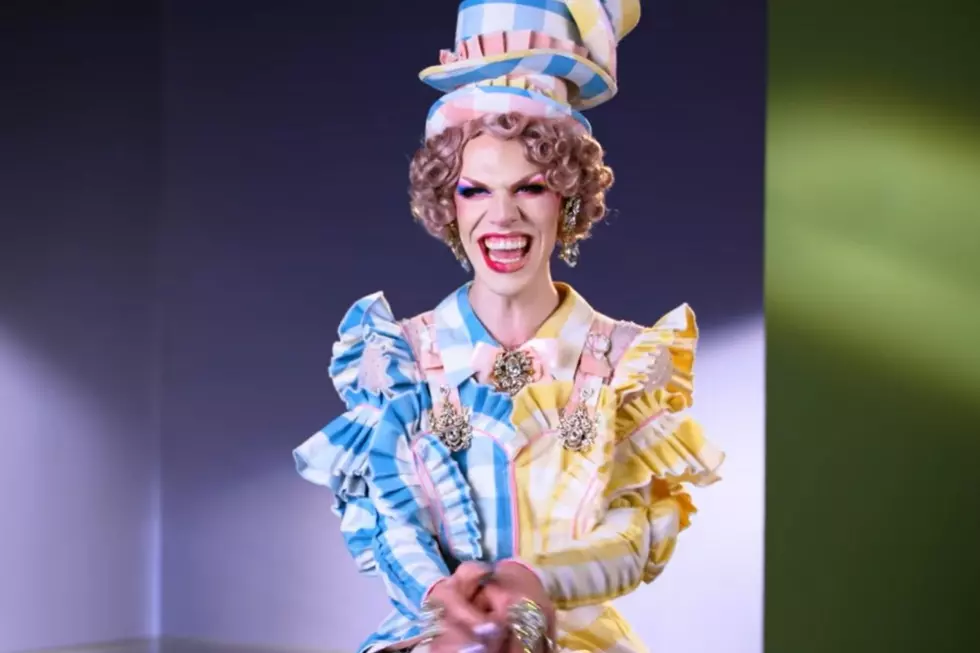 Minnesota Drag Queen Creates First-of-its-Kind Art Display with Drag Race Outfits
RuPaul's Drag Race via Facebook
https://www.facebook.com/rupaulsdragrace/videos/1005265043311786/
Racers, start your engines, and may the best drag queen win!
Utica Queen, a standout competitor on RuPaul's Drag Race season 13 is a Utica, Minnesota native that will have her iconic Drag Race looks on display for us all to enjoy. "Homecoming Queen," a 4,000-square-foot art exhibition exploring the wonderful world of Utica Queen will be on display at the Rochester Art Center starting December 4th:
First-of-its-kind drag fashion and photography exhibition will include immersive virtual gallery accessible to visitors worldwide!

The exhibition will feature approximately 20 mannequins dressed in Utica's most stunning garments, her original design sketches, large-scale editorial photographs of the "Drag Race" alumna, and a 10-minute film highlighting Utica's background and creative process.
The show is running through April 3rd, 2022, but if you can't make it down to Rochester in that time frame it will be available to explore online. The show will also be offered as a ticketed virtual experience, with a fully navigable online gallery and close-up views of Utica's creations.
Utica shared some of the creations that will be on display on her Instagram page, including her pastel gingham promo look for season 13, her beast look from the runway, and the outfit she had planned for the "Lamé You Stay" runway. There will be multiple other pieces included in this exhibit, that will show the world just how talented this queen truly is.
For more information on this first-of-its-kind art exhibit, visit Utica's website.
 

 

 

View this post on Instagram

 
The Town of Vining, Minnesota is Filled with Totally Unique Sculptures
10 Hilariously Bad Google Reviews of Minnesota Landmarks
This House For Sale in Duluth Looks Like The Flintstone's Home
More From 98.1 Minnesota's New Country